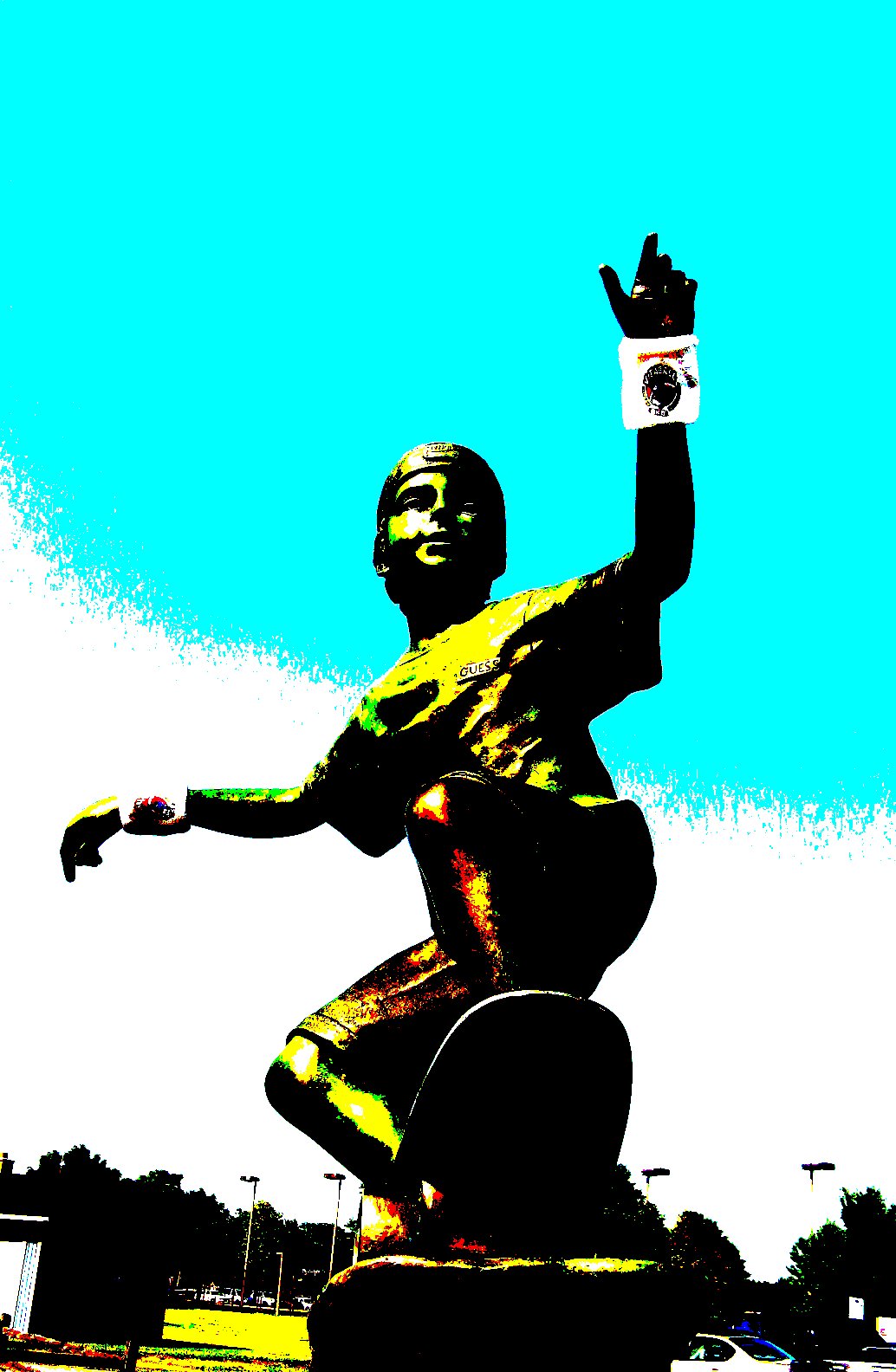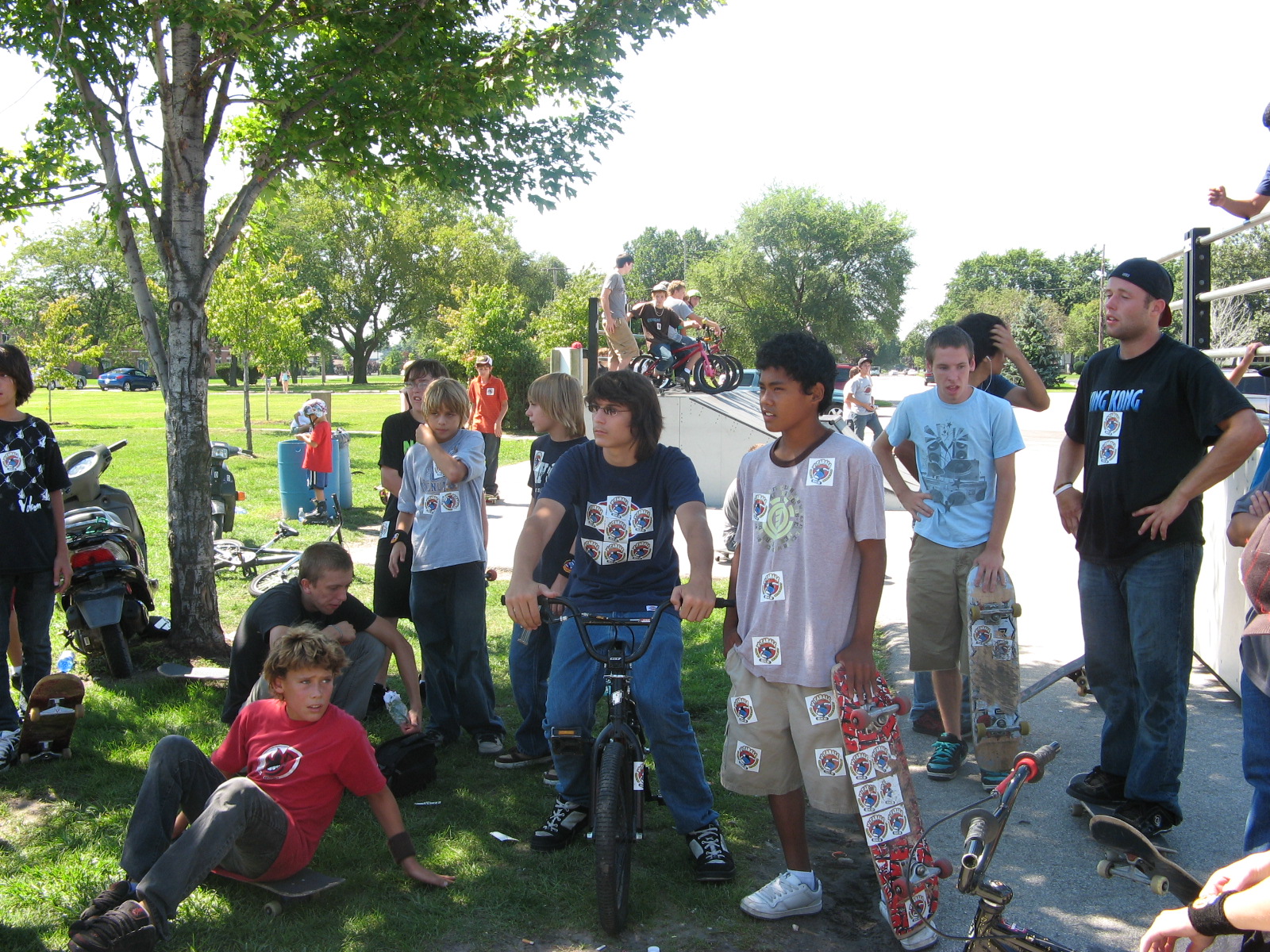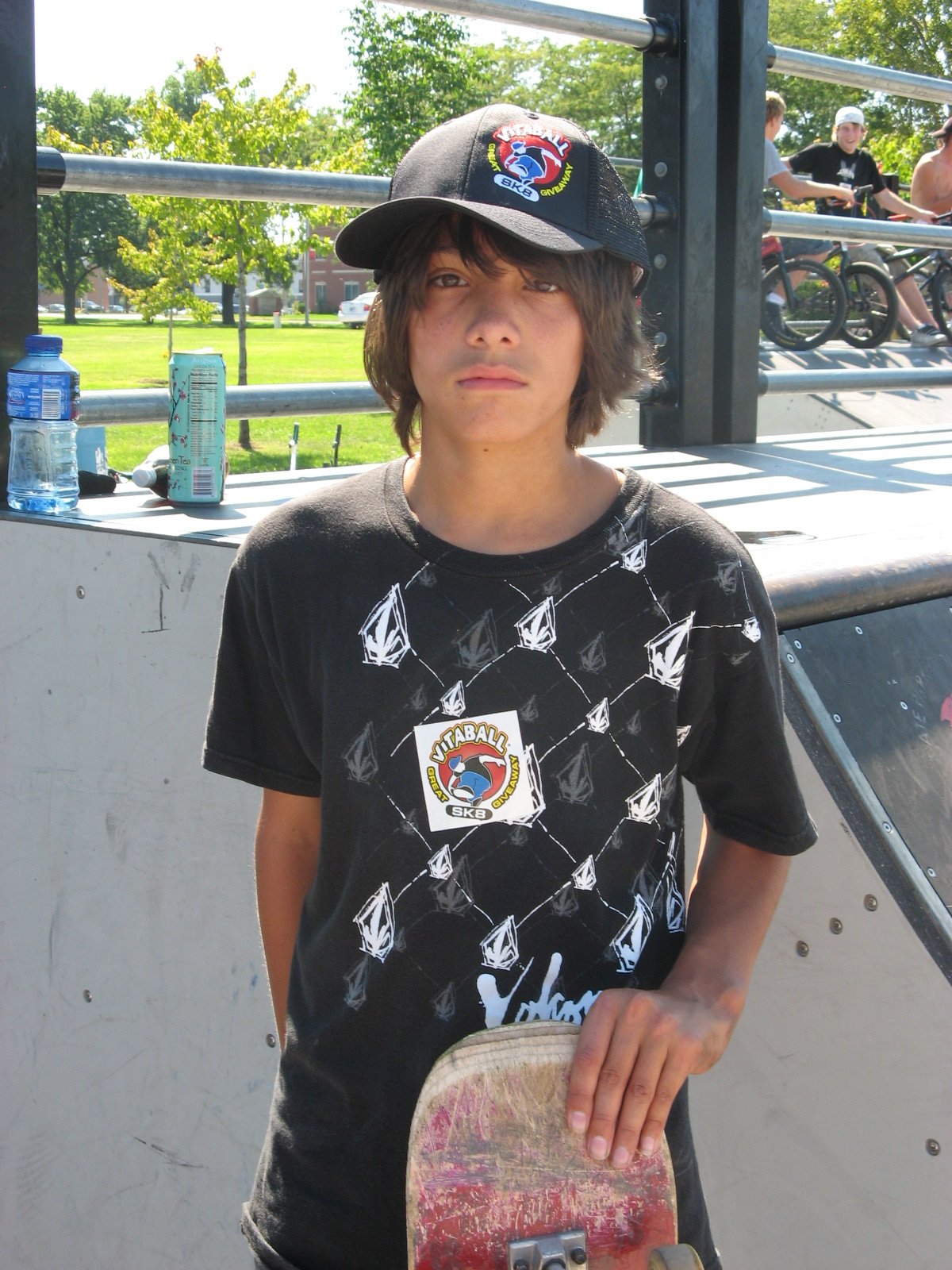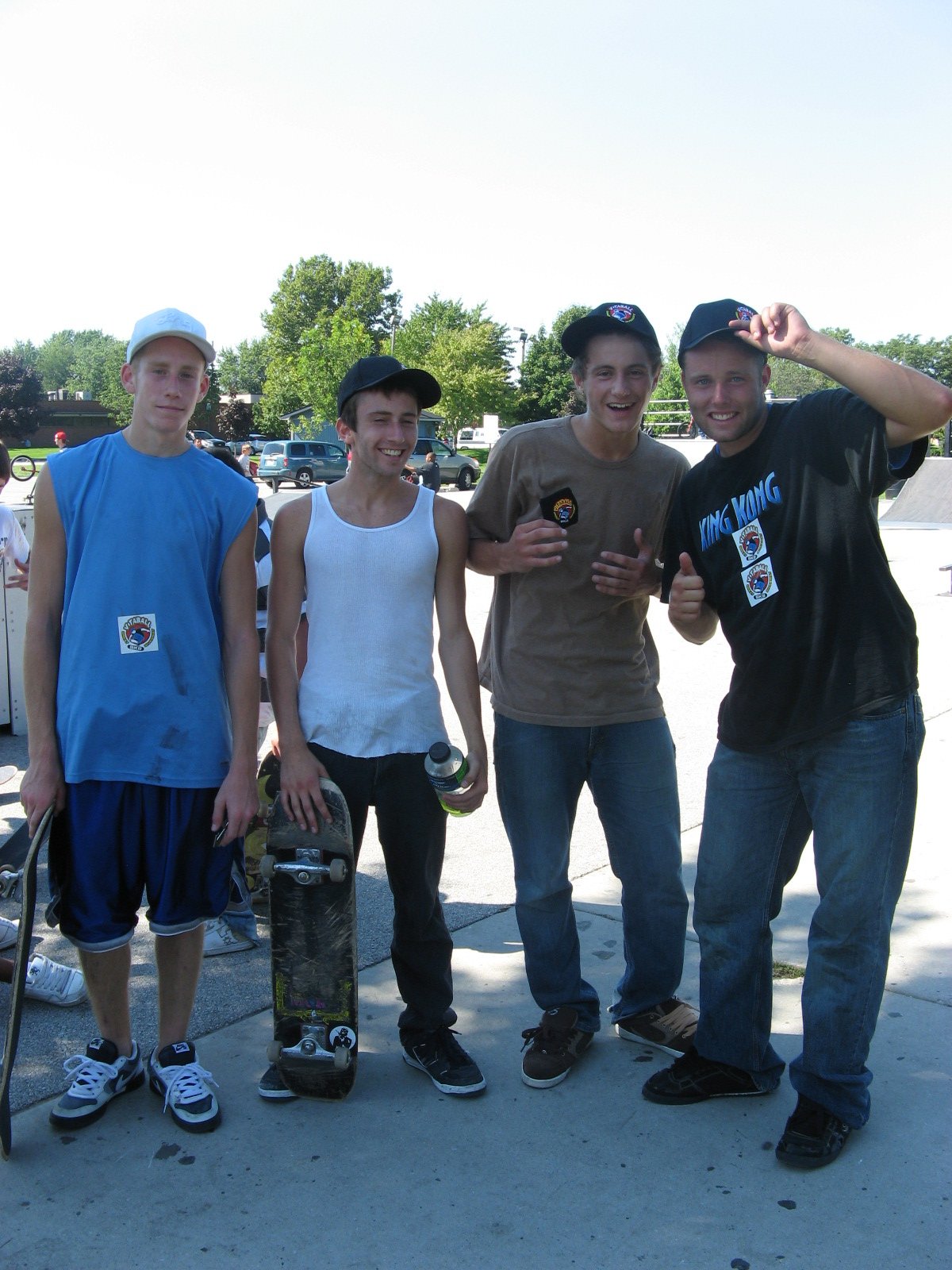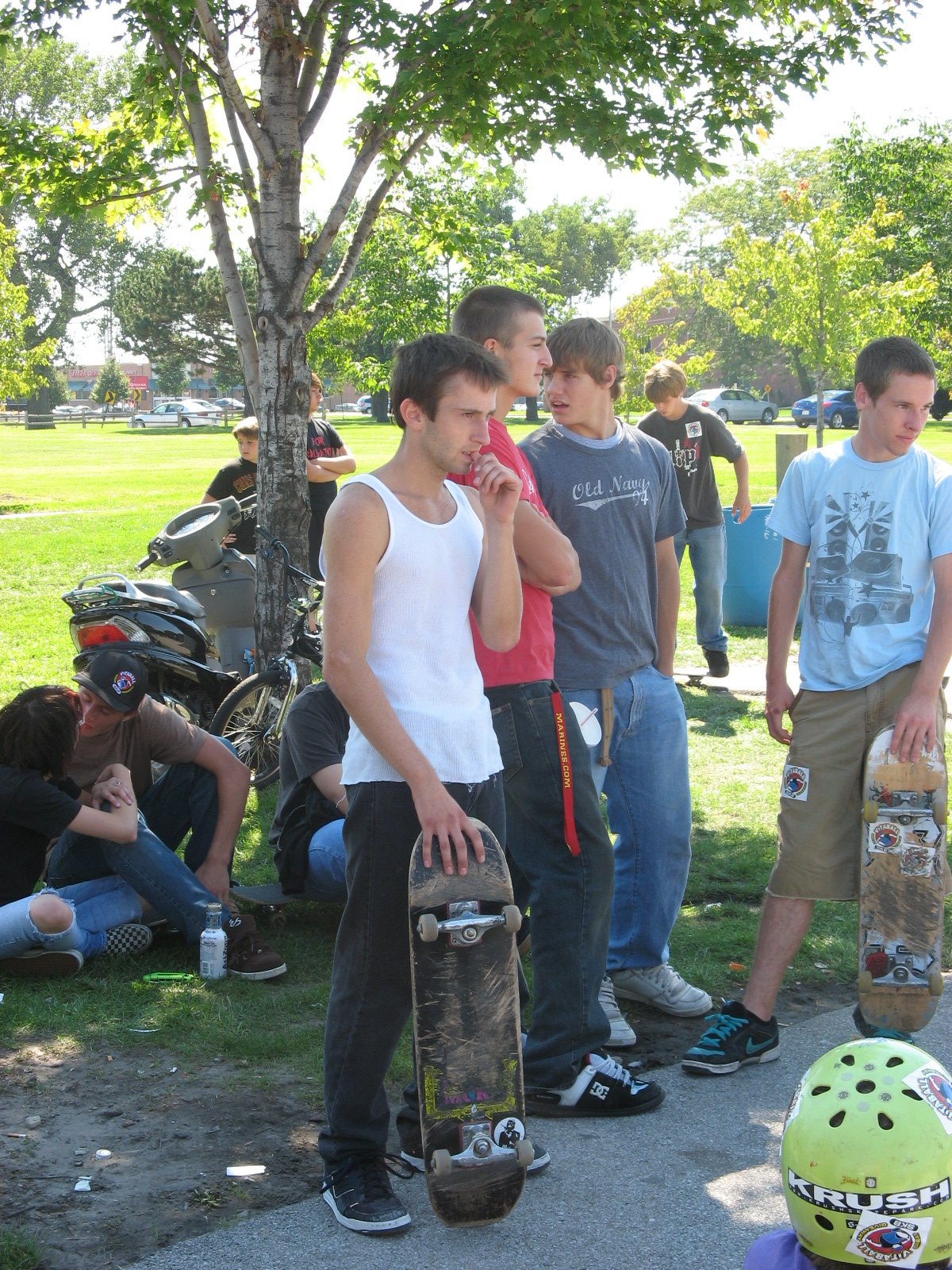 Kids plaster themselves with Vitaball stickers to get noticed by the Vitaball StreetTeam who visited
the skate park on September 1 to talk to the kids about the contest and give a away prizes.
Munster's skate park is located in Community Park adjacent to the Munster Pool on the west side.

The skate park has 4 large ramps, 1 small ramp and a rail rider

.