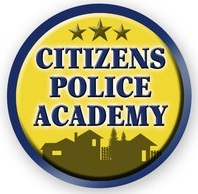 REGISTRATION IS NOW OPEN for the next session of the Munster Police Department's Citizens Police Academy. This 6-week course, held once a week, is an excellent way for residents to learn more about the Munster Police Department, the duties of our officers, and our role in the community. The class is open to Munster residents only, ages 18 and older, and participants must submit to a simple background check.
The classes will include patrol procedures, traffic stops, community policing, K-9 Unit, SWAT, crime scene investigations, criminal investigations, drug interdiction, shoot/don't shoot scenarios, and a tour of the Lake County Dispatch Center in Crown Point. Each participant will also receive a ride-along with a Munster Police officer at the conclusion of the classes.
The classes will be held on the following dates from 6:30pm to 8:30pm at the Munster Police Department, located at 1001 Ridge Road: March 9, March 16, March 30, April 6, April 13, and April 20.
To obtain an application, please click here or visit our Records window at the station. Applications must be received by no later than January 31st and can either be dropped off at the station (in care of Officer James Ghrist) or mailed to the Munster Police Department, c/o Officer Ghrist, 1001 Ridge Road, Munster, IN 46321.
For more information about our Citizens Police Academy, please contact Officer James Ghrist at 219-836-6639 or jghrist@munster.org. We look forward to hearing from you!