2010 Comprehensive Plan
One of the best ways to recognize, accommodate, and preserve a community's local characteristics is through the practice of comprehensive planning. While Indiana State Planning Law requires the development and updating of a comprehensive plan, only meeting the statutory minimum limits the potential of what a plan can do for a community. A strong comprehensive plan can provide government officials, residents, and businesses an idea of what the Town values and a direction for where the Town is moving in the future. The use of comprehensive plans is not something that is new to the Town of Munster, with its first plan being developed in 1934 and later amended in 1989 and 1994. In fact, the 1938 Comprehensive Plan hangs proudly in the vestibule of Town Hall.
Strong comprehensive plans usually address three general criteria:
Setting Goals and Objectives for the Entire Community

Ways to Keep the Plan Relevant and Responsive to the Needs of the Community

Legal Uses for Land-Use Regulations and a Guide for Capital Improvement Plan
It is important to note that the comprehensive plan is not a legally binding document. The plan is simply a guide for current and future government officials and residents. The continuous planning process should recognize the needs and constraints of the community and adjust its plan accordingly.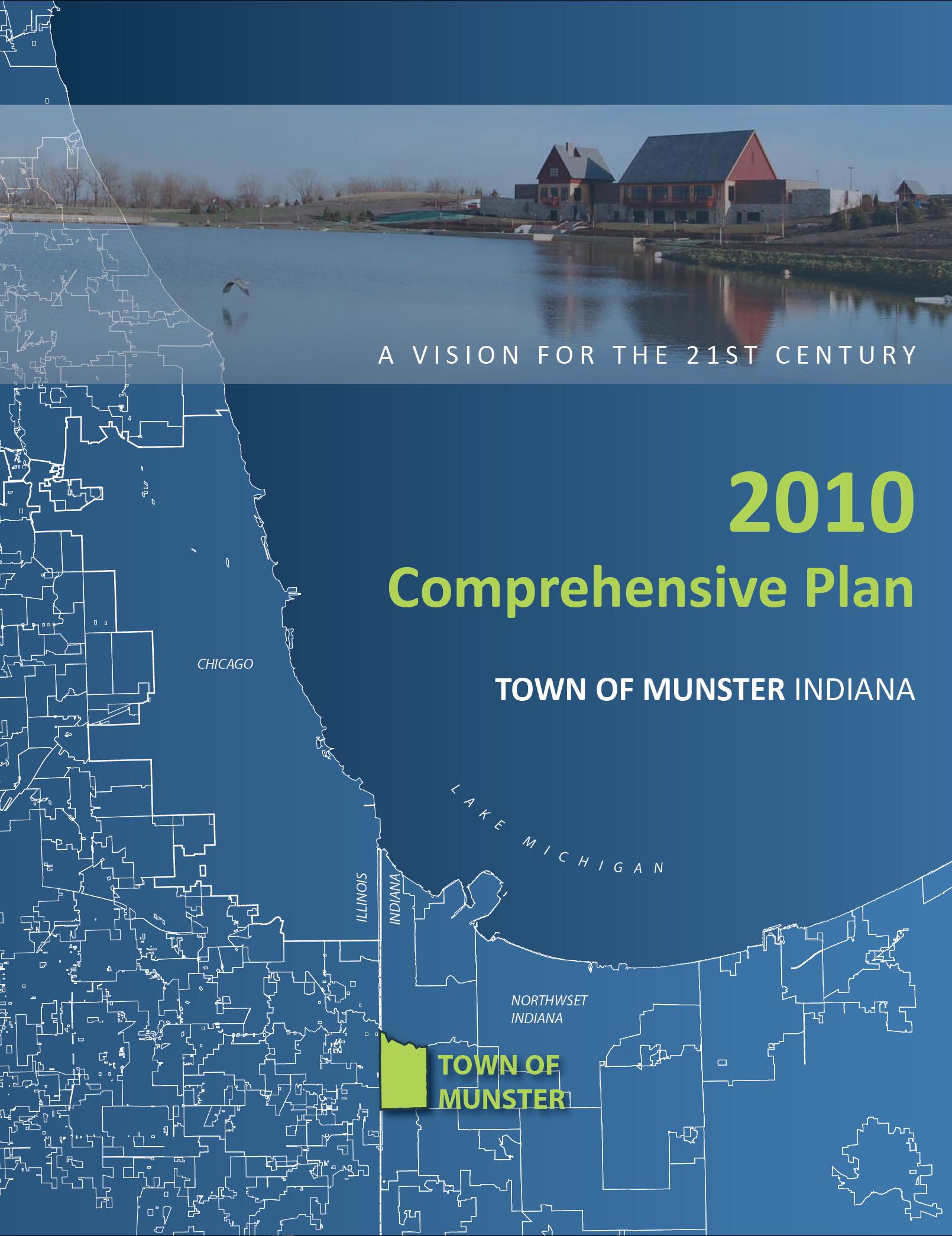 In recognition of the quality of the Town of Munster's 2010 Comprehensive Plan, the Indiana Chapter of the American Planning Association recognized with its Outstanding Plan Award in 2011.