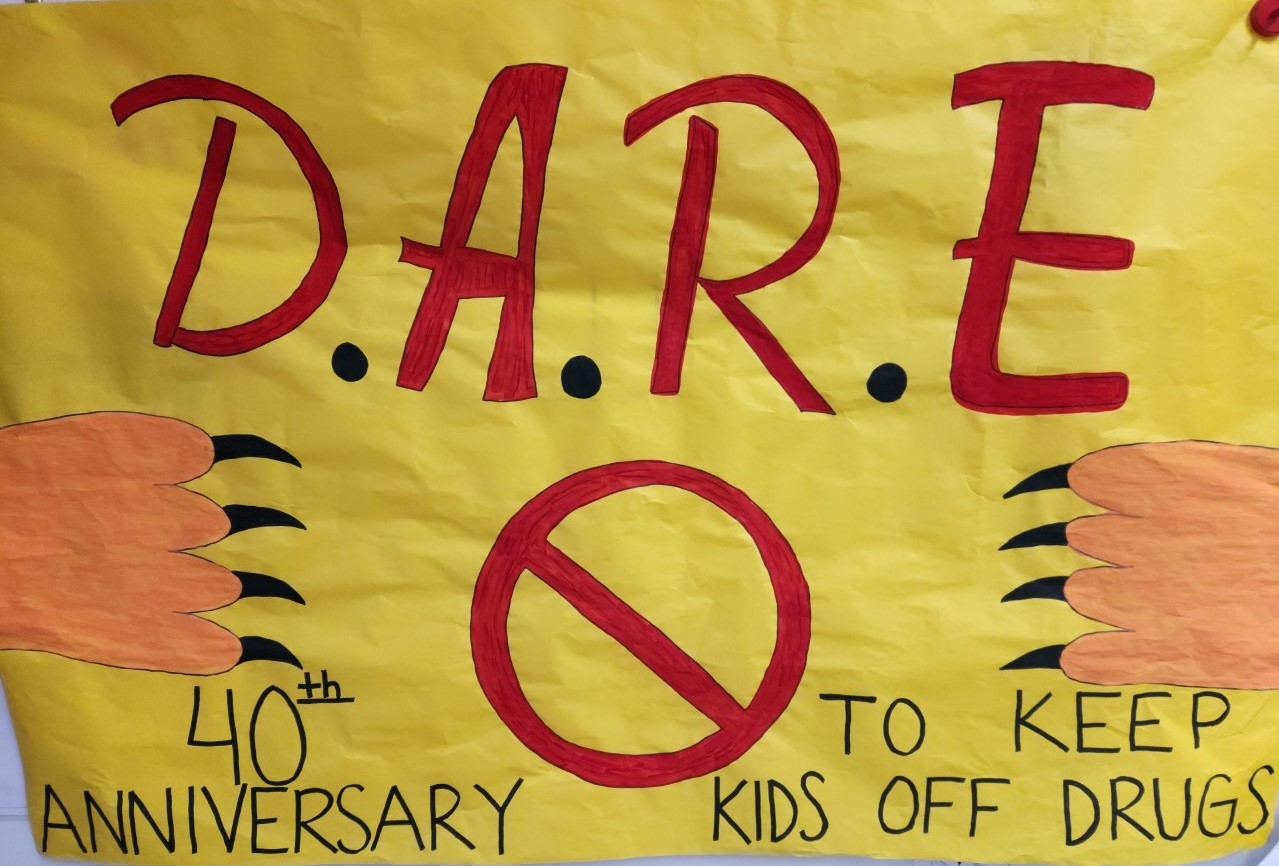 On Friday, April 14, 2023 the Munster Police Department and Munster schools celebrated the 40th Anniversary of the Drug Abuse Resistance Education (D.A.R.E.) Program which was founded in 1983 in Los Angeles. That day, they also celebrated 35 years of presenting the D.A.R.E. Program in Munster, having implemented the program in 1988 under the late Officer Terry Jostes.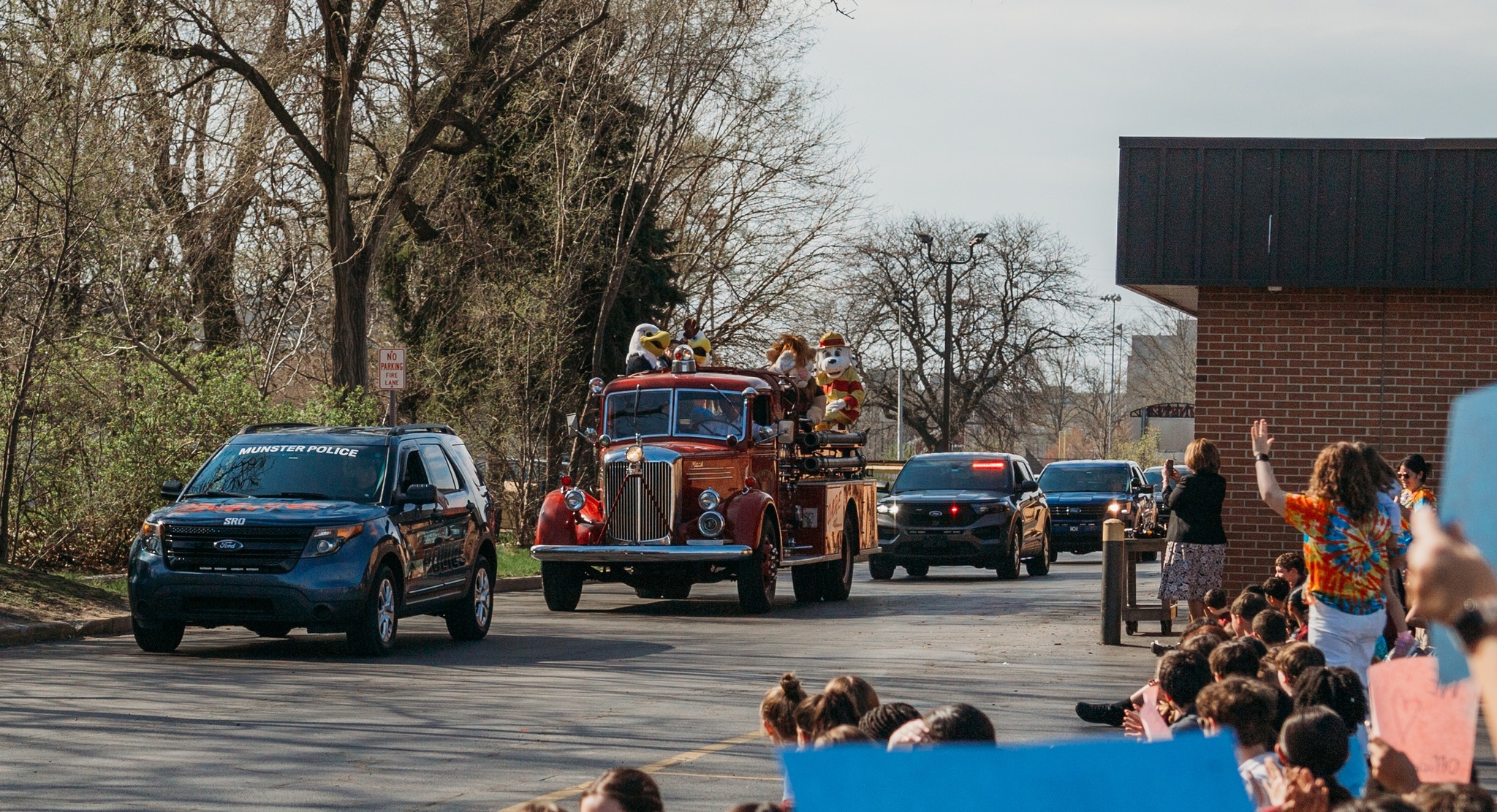 To celebrate these milestones, a D.A.R.E. Parade consisting of almost 20 emergency vehicles, safety and school mascots (including D.A.R.E. mascot Daren the Lion), and School Town of Munster Superintendent Dr. Bret Heller traveled past each of the town's five elementary schools plus Wilbur Wright Middle School as the students stood along the roadway cheering and holding signs of support for the program. The weather was beautiful that morning and it turned out to be a very fun and memorable way to start the celebration.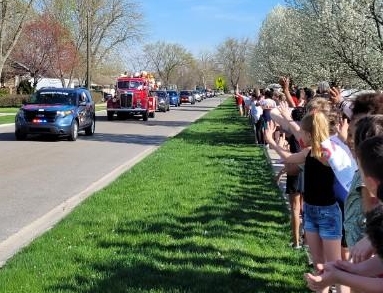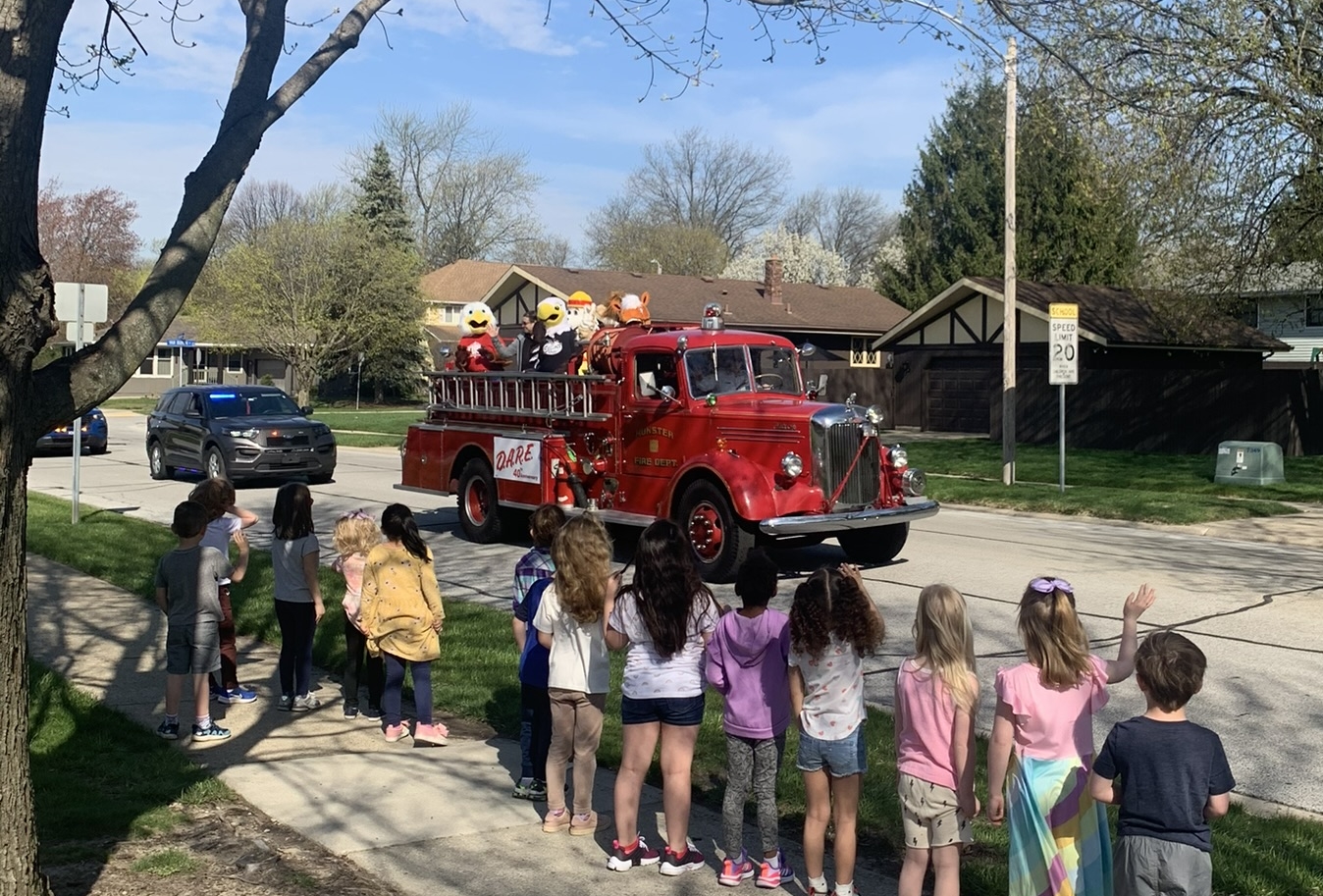 In addition to the parade, a coloring contest was held at each of the five elementary schools where the students were encouraged to color in a blank drawing of Daren the Lion while also adding a scene or safety message behind him. The individual school winners were chosen by the school administrators and office staff and received Daren the Lion stuffed animals.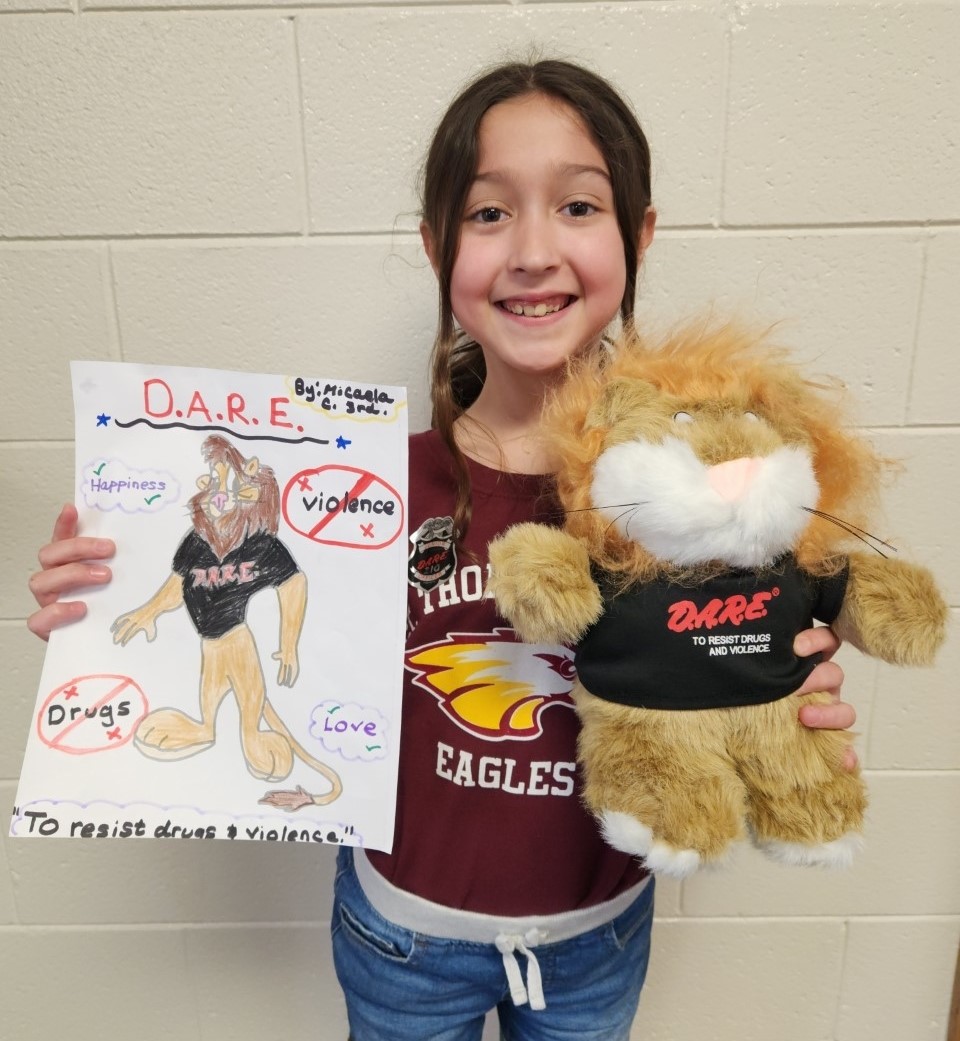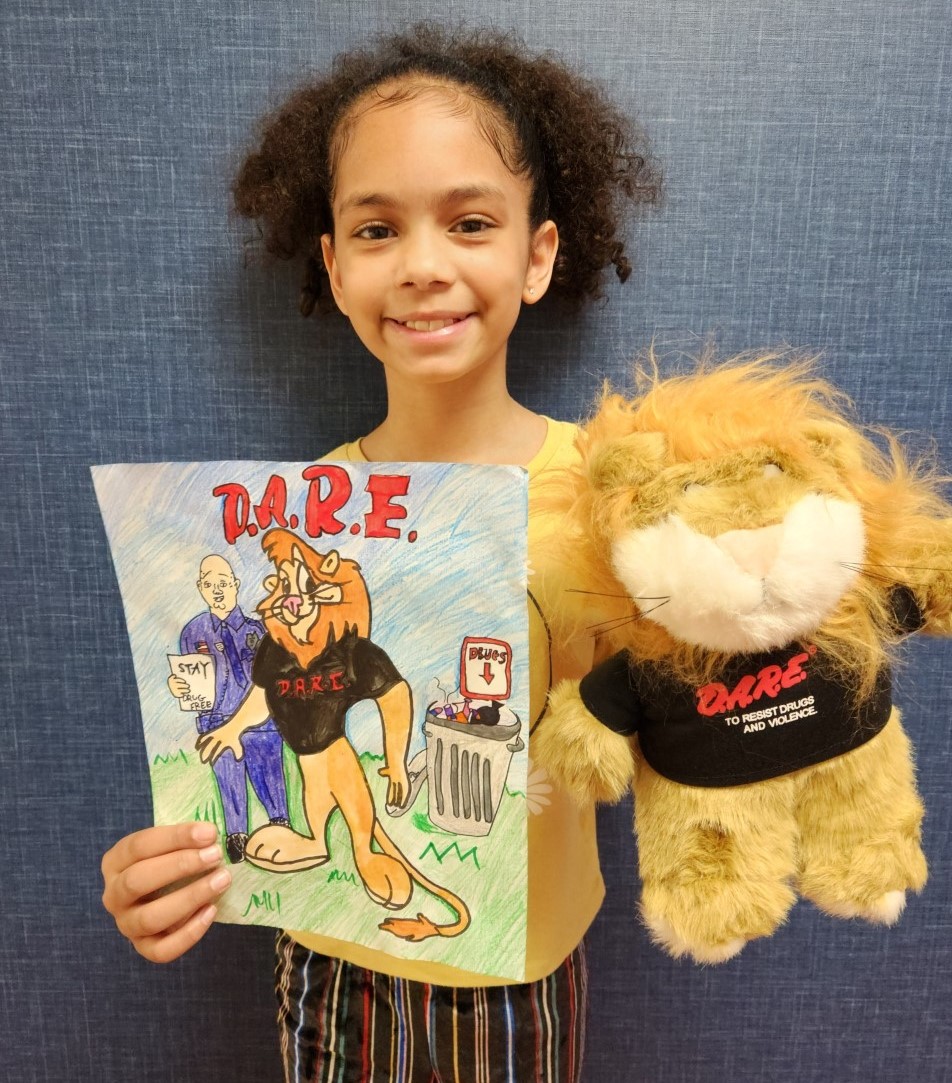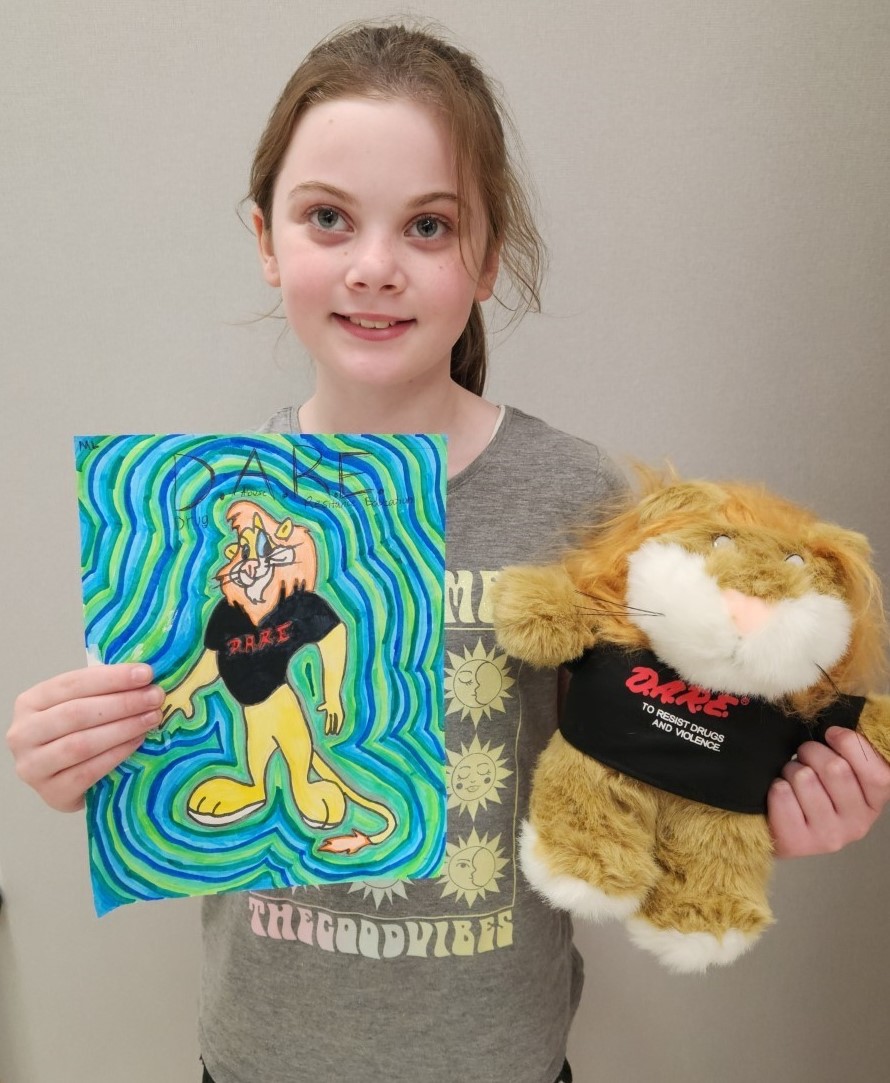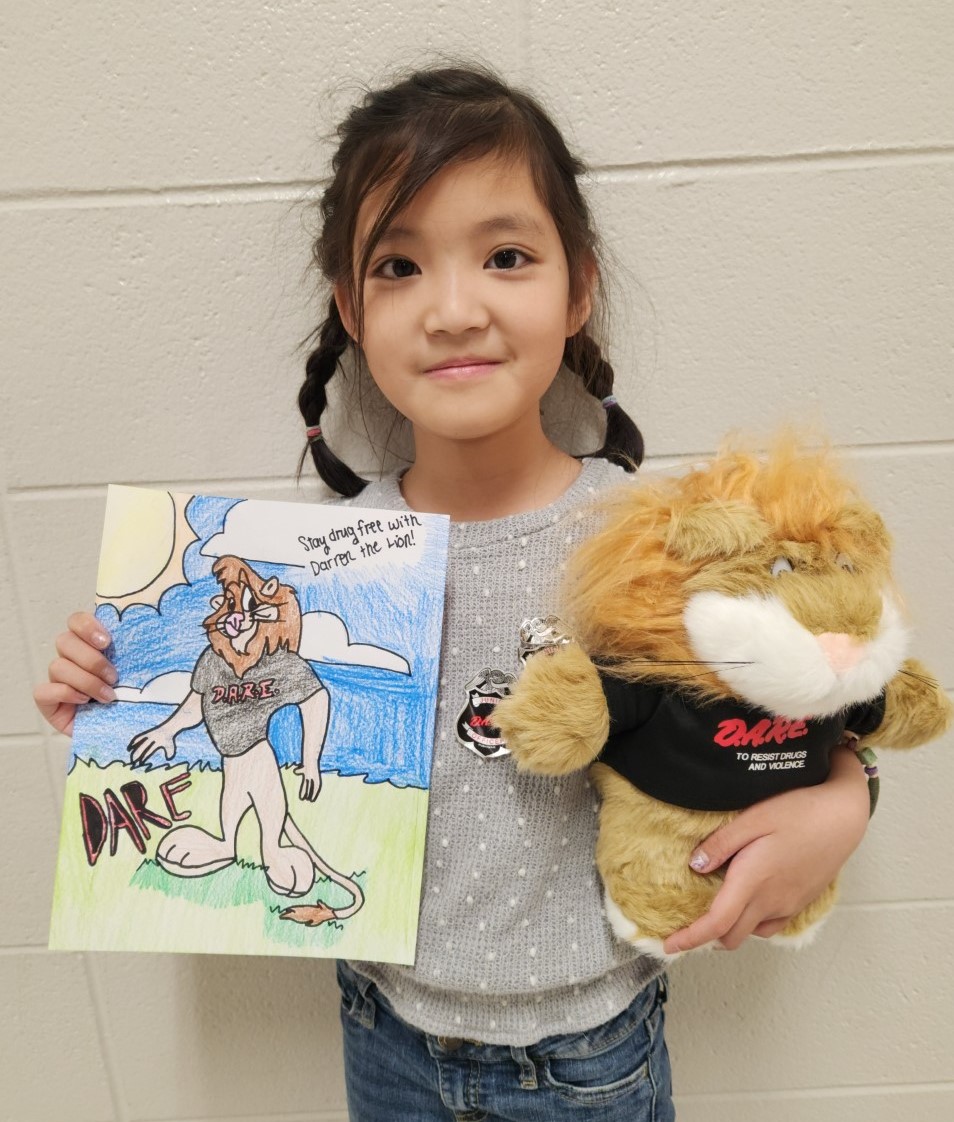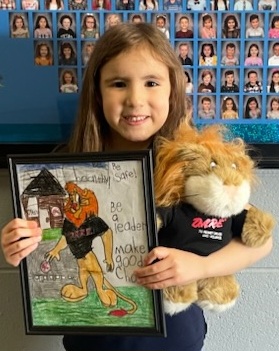 The coloring contest winners included Micaela Conley (St. Thomas More School), Keira Irby (Eads Elementary School), Madison Linn (Elliott Elementary School), Sophia Luo (Frank Hammond Elementary School), and Daisy Portalatin (St. Paul's Lutheran School). Thank you to all of the students who participated in the contest and congratulations to each of the individual school winners!
That morning, each elementary school student also received a Junior D.A.R.E. Officer badge sticker with a number on it and random numbers were called throughout the day by office staff. If a student's number was called they were able to proceed to the office to pick a D.A.R.E.-themed prize. Over 40 individual prizes were provided at each school, with the prizes and lions being sponsored by the Choice Community Council of Munster.
That week, schools and other members of the community were also encouraged to post photos from the past 35 years of D.A.R.E. in Munster to social media with #munsterdare35years. A number of great photos of current and past D.A.R.E. officers were posted along with scenes from graduations and other memories.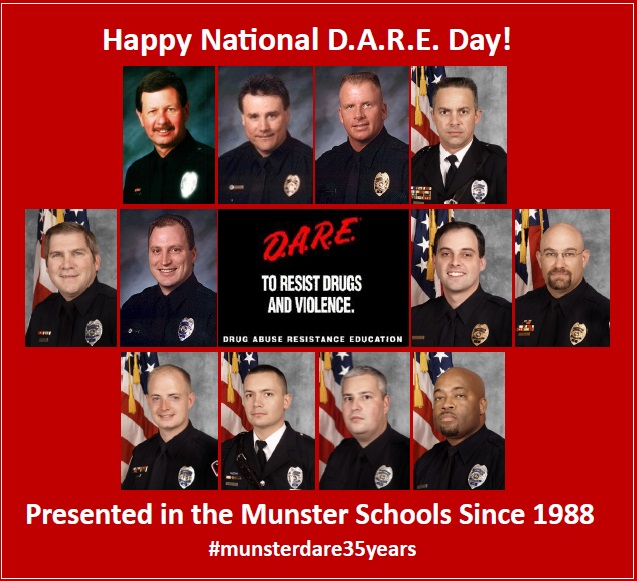 The Munster Police Department would like to thank all of the schools' staff members and students, Dr. Bret Heller, the Choice Community Council, the Munster Fire Department, Superior Ambulance, and Bowman Displays & Digital Imaging (who sponsored banners for the parade) for their great support of our celebration efforts. Thank you as well to our community for your continued support of this important safety program.