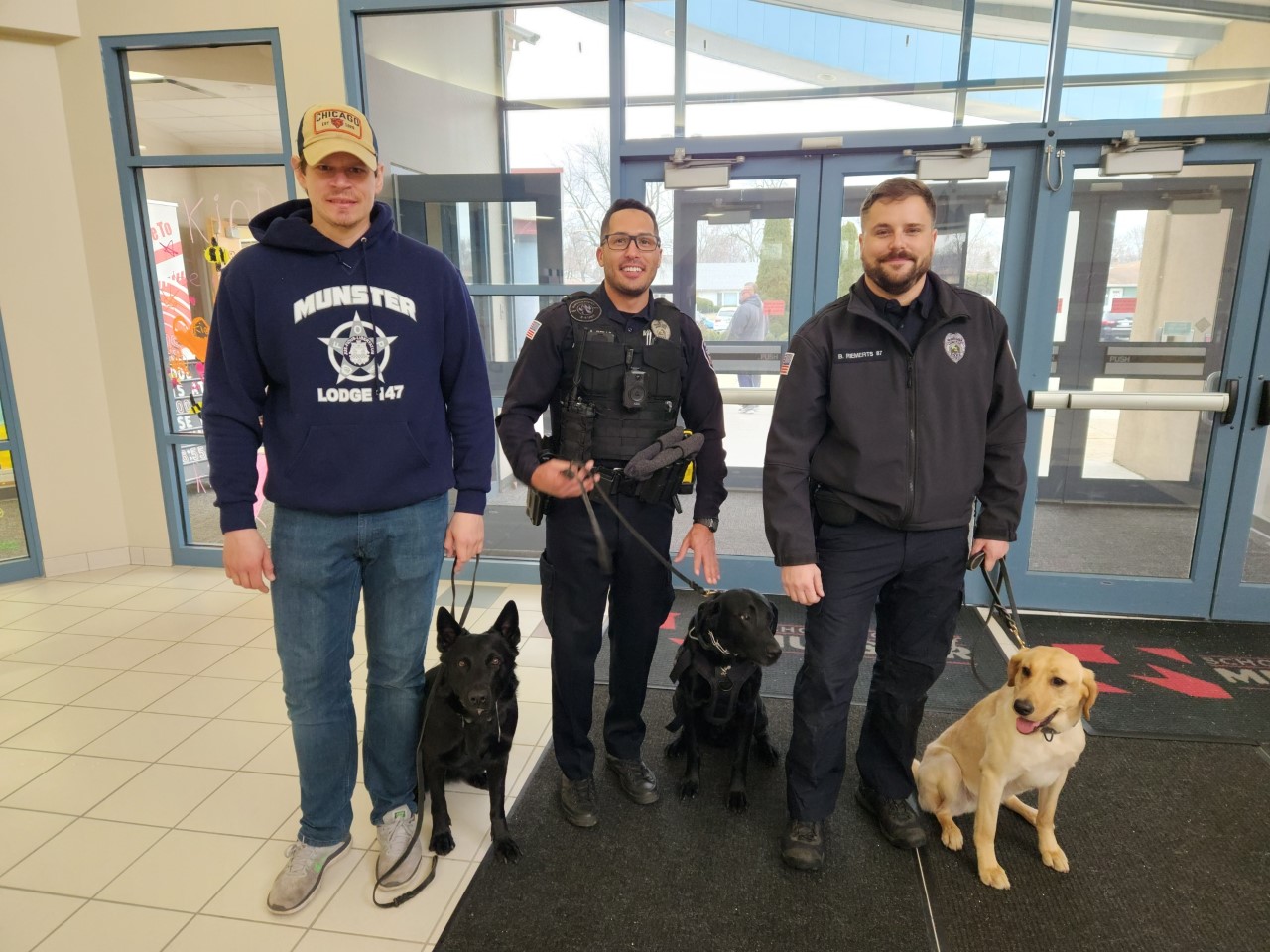 The Munster Police Department would like to thank our town's elementary school students and staff members for participating in a "Caps for K-9's" fundraiser on Friday, March 3, 2023 which was held at each of their schools. Each student who wished to donate $1 that morning was able to wear a hat for the school day and all proceeds benefited our department's K-9 Unit. Our K-9's then visited the students of each of the schools as they were lined up along the hallways that day. Photos from their visit are displayed below.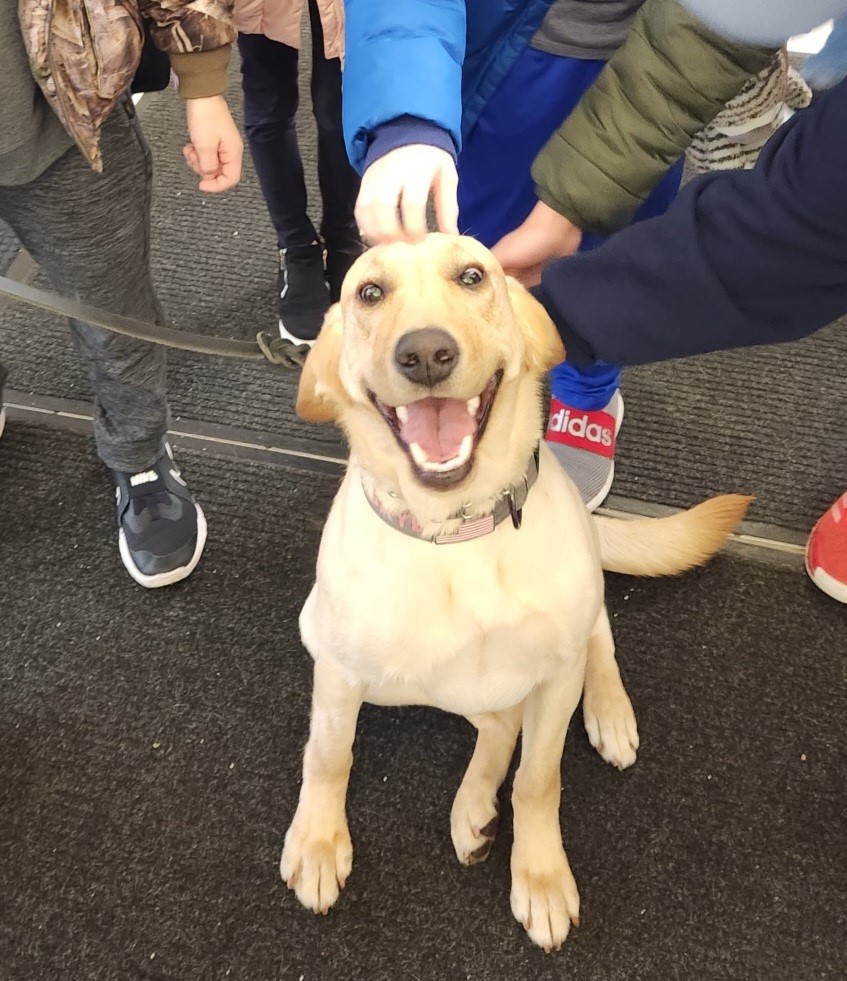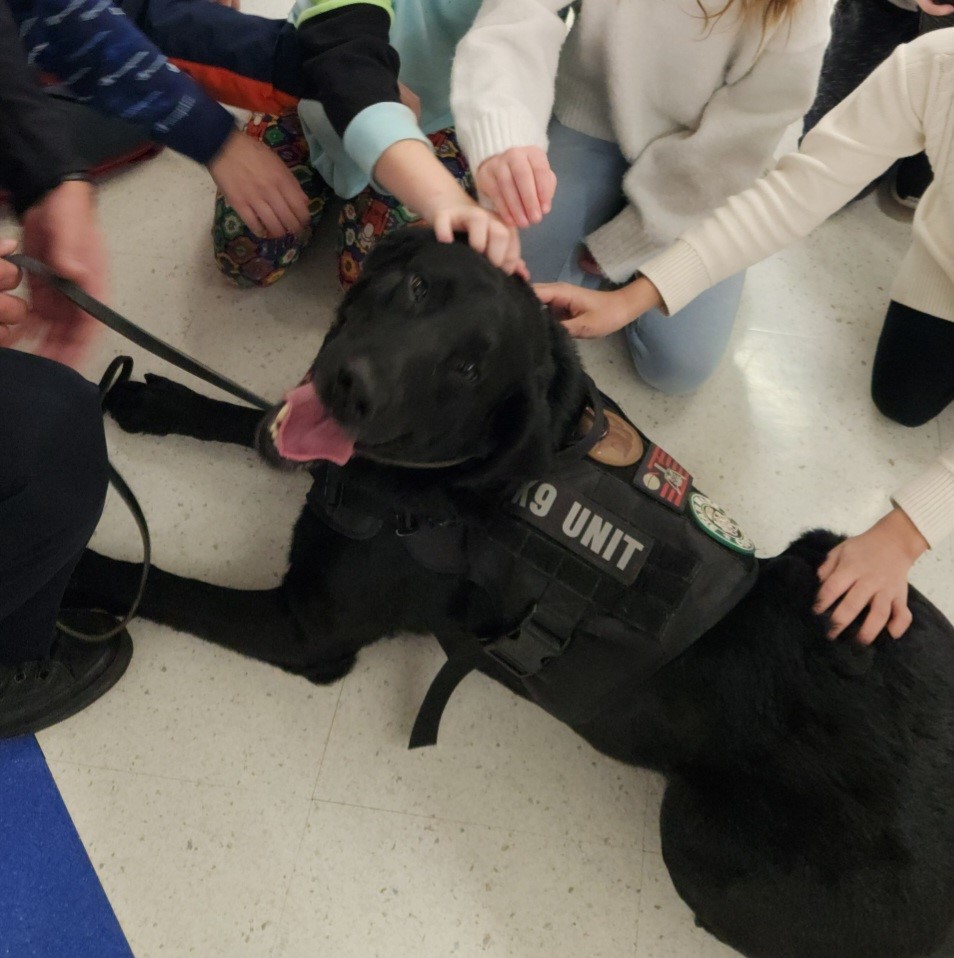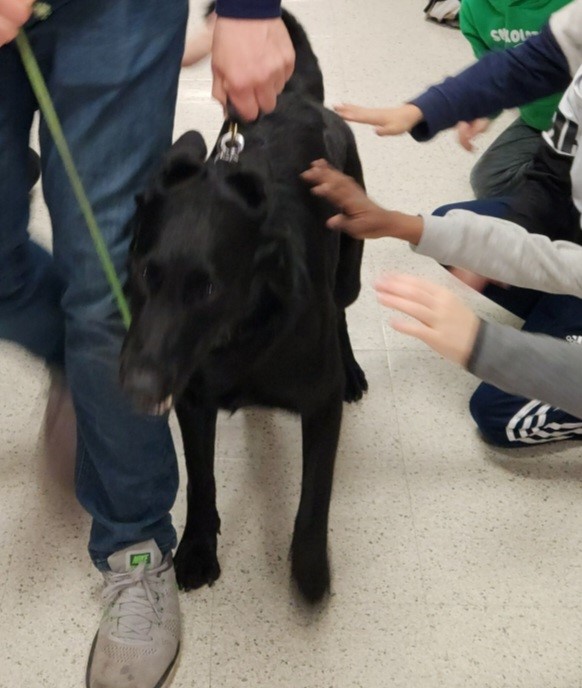 K-9 Skye, K-9 Vader, and K-9 Lucy visiting the elementary students on March 3rd
In addition, St. Paul's Lutheran School took it a step further by holding a Penny War at their school where an additional donation of over $1,200 was raised for the K-9 Unit.
Again, thank you to St. Paul's, Eads, Elliott, and Frank Hammond Elementary School for their generous support of our K-9 Unit. St. Thomas More School was closed due to the weather forecast and plans on holding a similar fundraiser later this semester.
If you would like to provide a donation to our K-9 Unit, please make checks payable to the TOWN OF MUNSTER (memo: K-9 Unit) and mail them to the Munster Police Department, c/o Alex Reillo, 1001 Ridge Road, Munster, IN 46321. Thanks in advance for your support!