The Munster Police Department would like to thank the many participants, volunteers, and generous sponsors who helped to make Munster's 27th Annual National Night Out Against Crime Celebration, held this past August 2nd, the best one yet. This year's event enjoyed its highest participation ever from the public and was a very positive night for our community. To view our full photo album, please click here.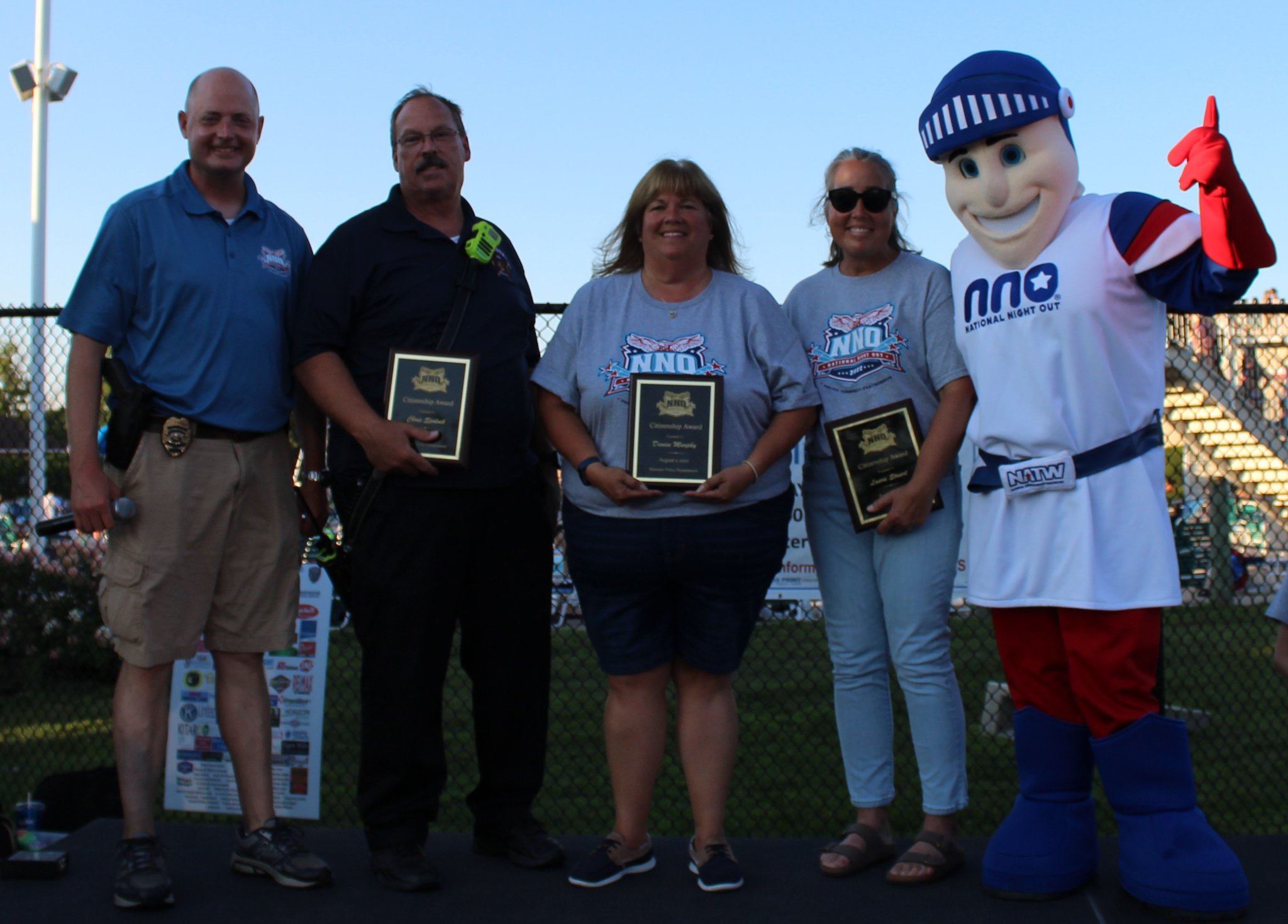 In addition to the many activities, the Munster Police Department's annual Citizenship Awards were announced. This year's recipients were Chris Spolnik, Denise Murphy, Laura Stuart, Brad Hemingway, and Lithographic Communications. Congratulations to each of this year's winners and thank you for your continued support of our community policing efforts and initiatives.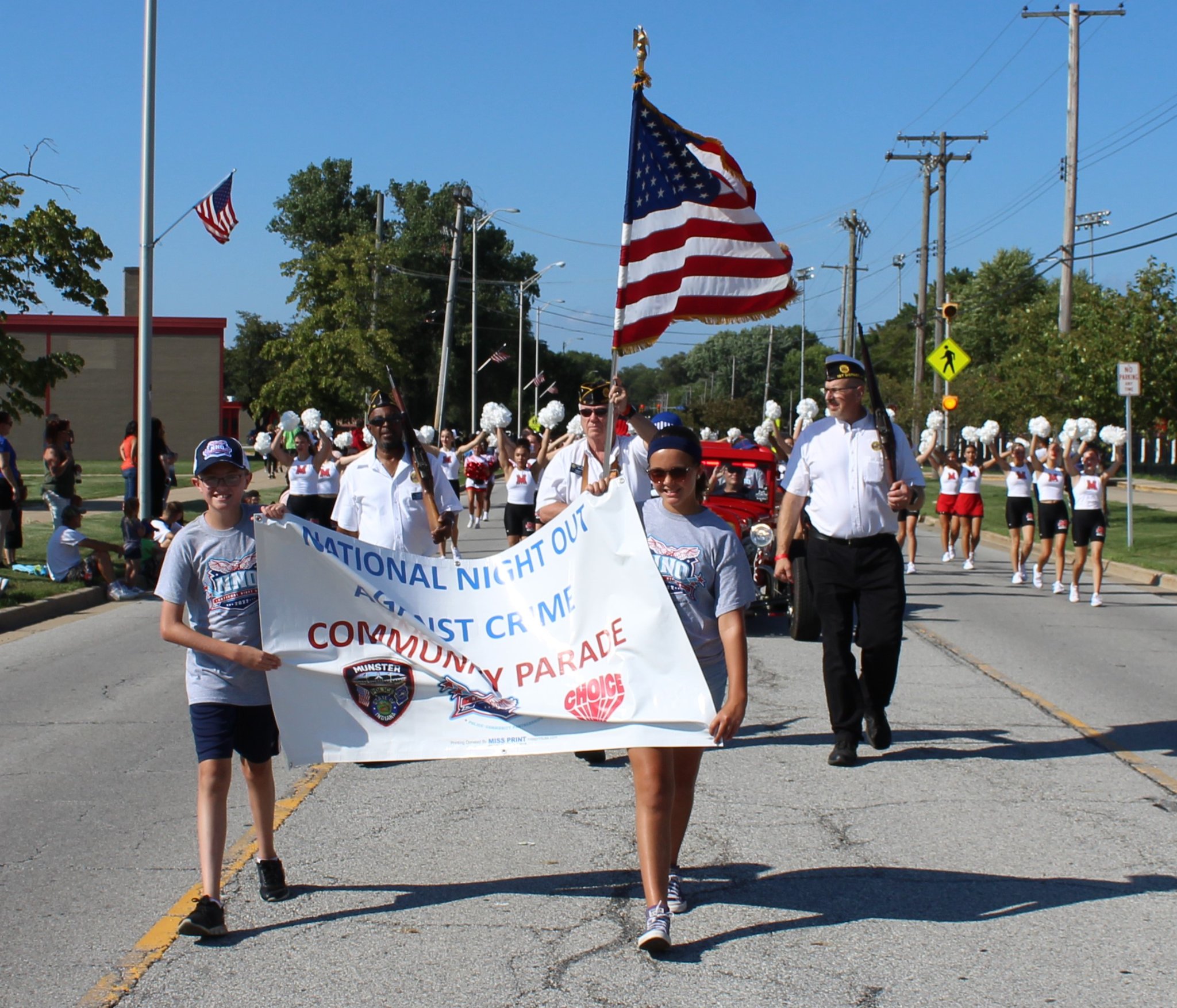 The event began with the National Night Out Community Parade which included veterans, community organizations, school clubs and teams, the high school marching band, and emergency vehicles.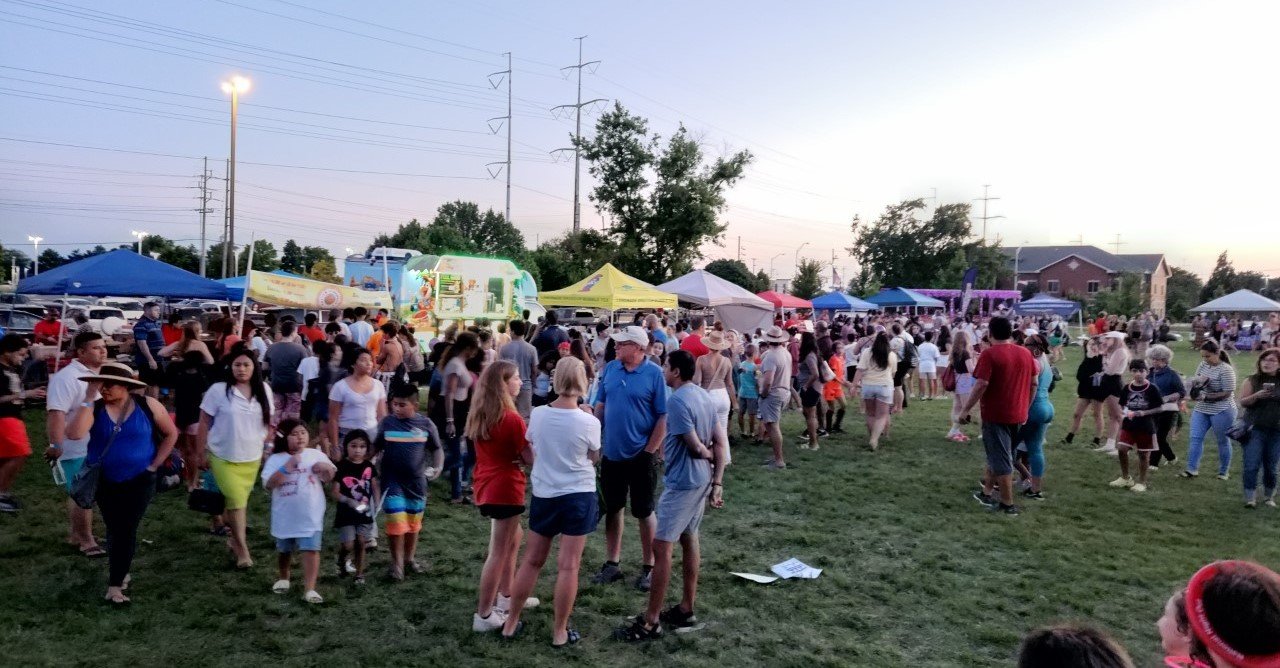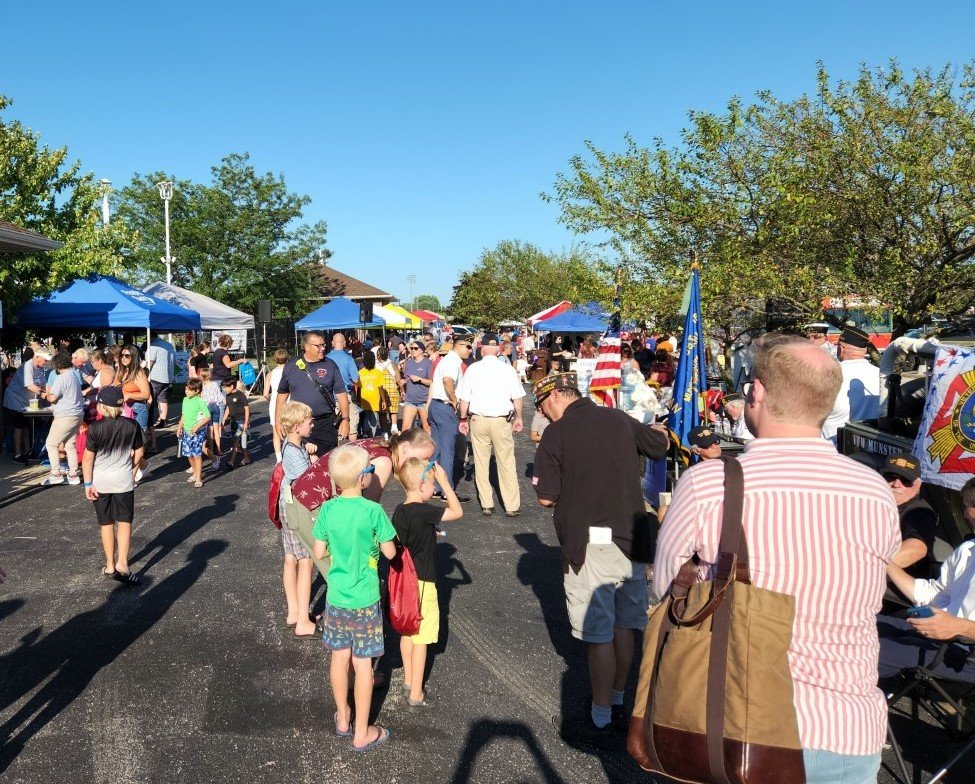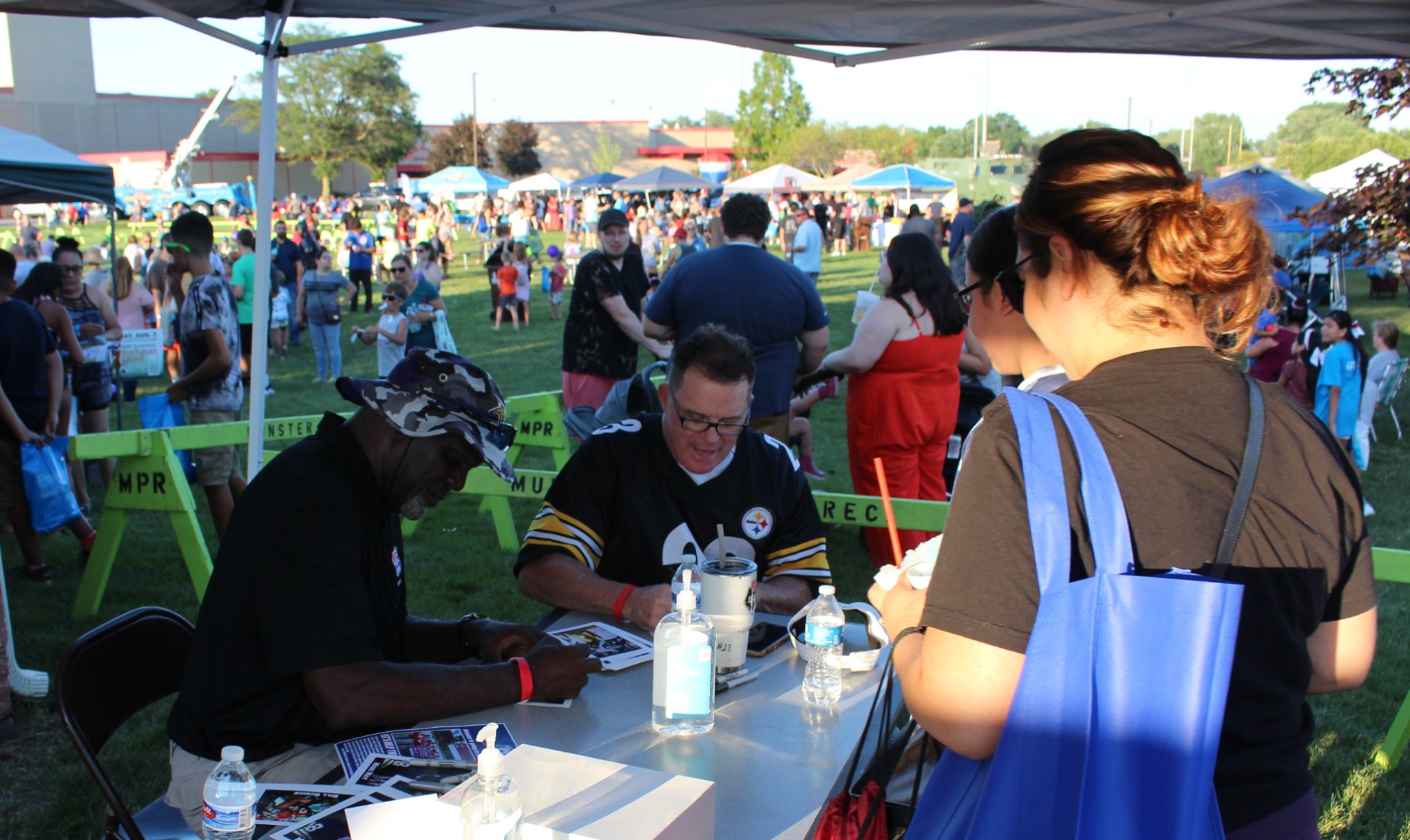 The event included over 110 booth participants which was our highest total ever. In addition, Brent Sopel (2010 Stanley Cup Champion with the Chicago Blackhawks), Natalie Bomke (Fox 32 Chicago anchor), Tim Tyrrell (former NFL player), and Marc May (former NFL player) were on-site to sign autographs and to meet and greet with the attendees.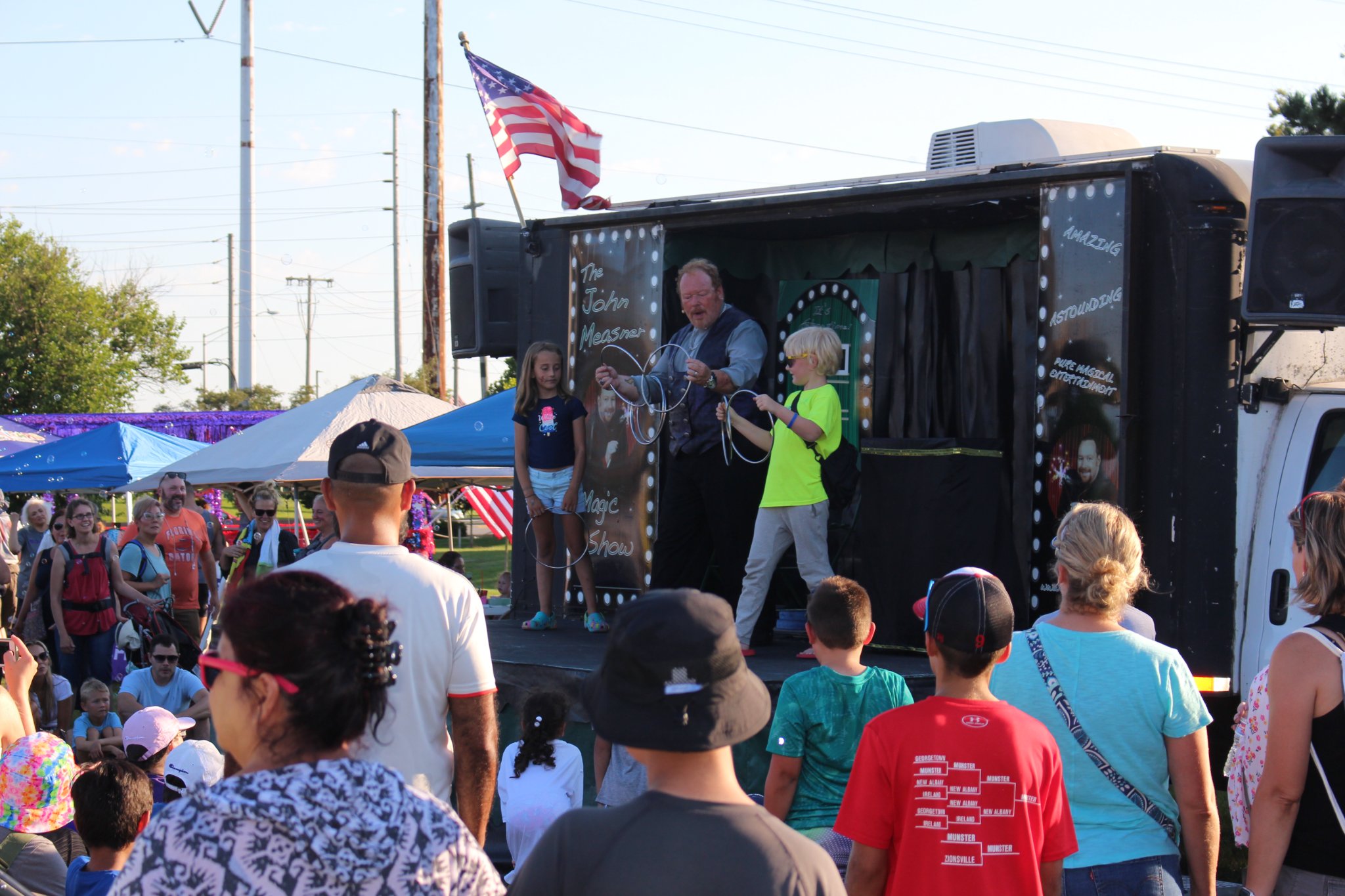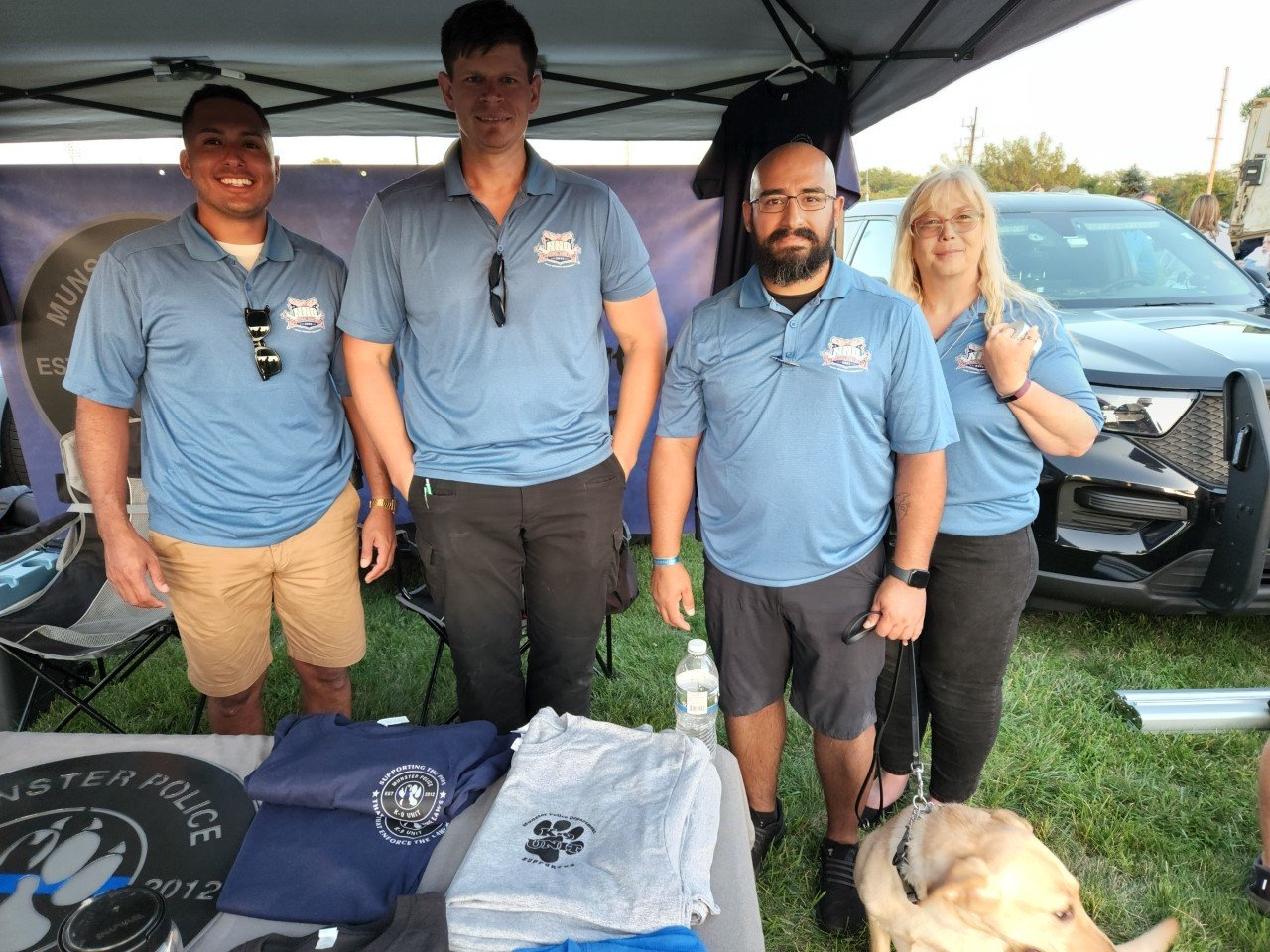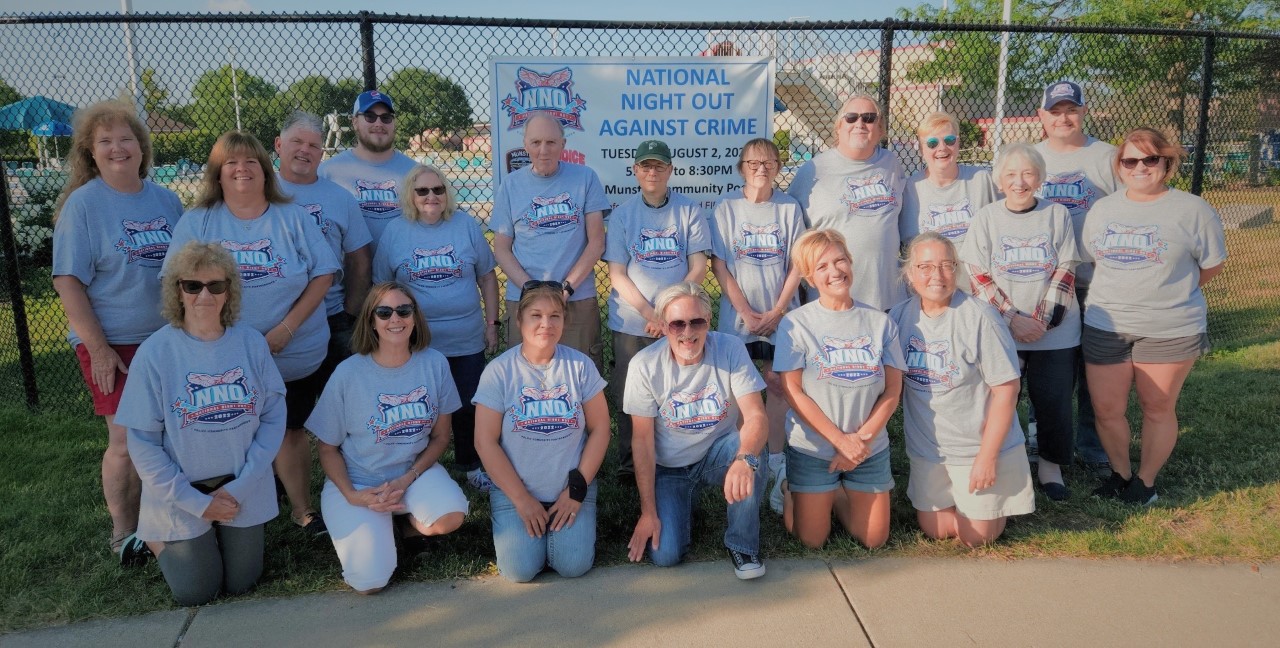 The event also included swimming, K-9 demonstrations, door prizes, kids games, a helicopter landing, emergency vehicle displays, safety information, giveaways, the John Measner magic show, student performances, a blood drive, a bounce house, an appearance from Batman, and more.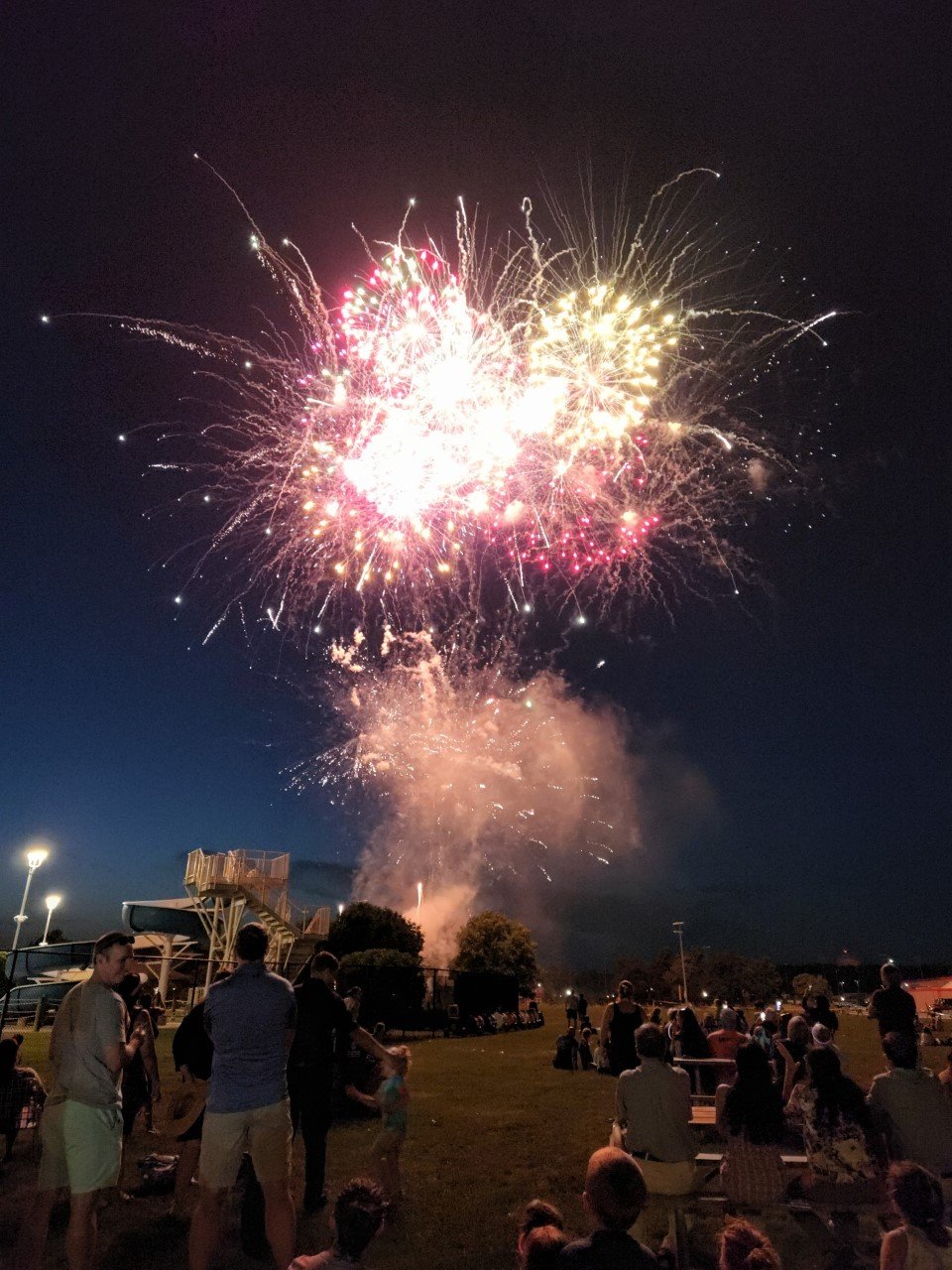 The event concluded with an awesome fireworks show, generously sponsored by Krazy Kaplan's Fireworks. Thank you again to everyone, especially our dedicated volunteers and generous sponsors, for helping to make this year's National Night Out event the best one yet.
For more information about how you can get involved with our Choice Community Council or next year's National Night Out event, please contact Officer James Ghrist at 219-836-6639 or jghrist@munster.org.