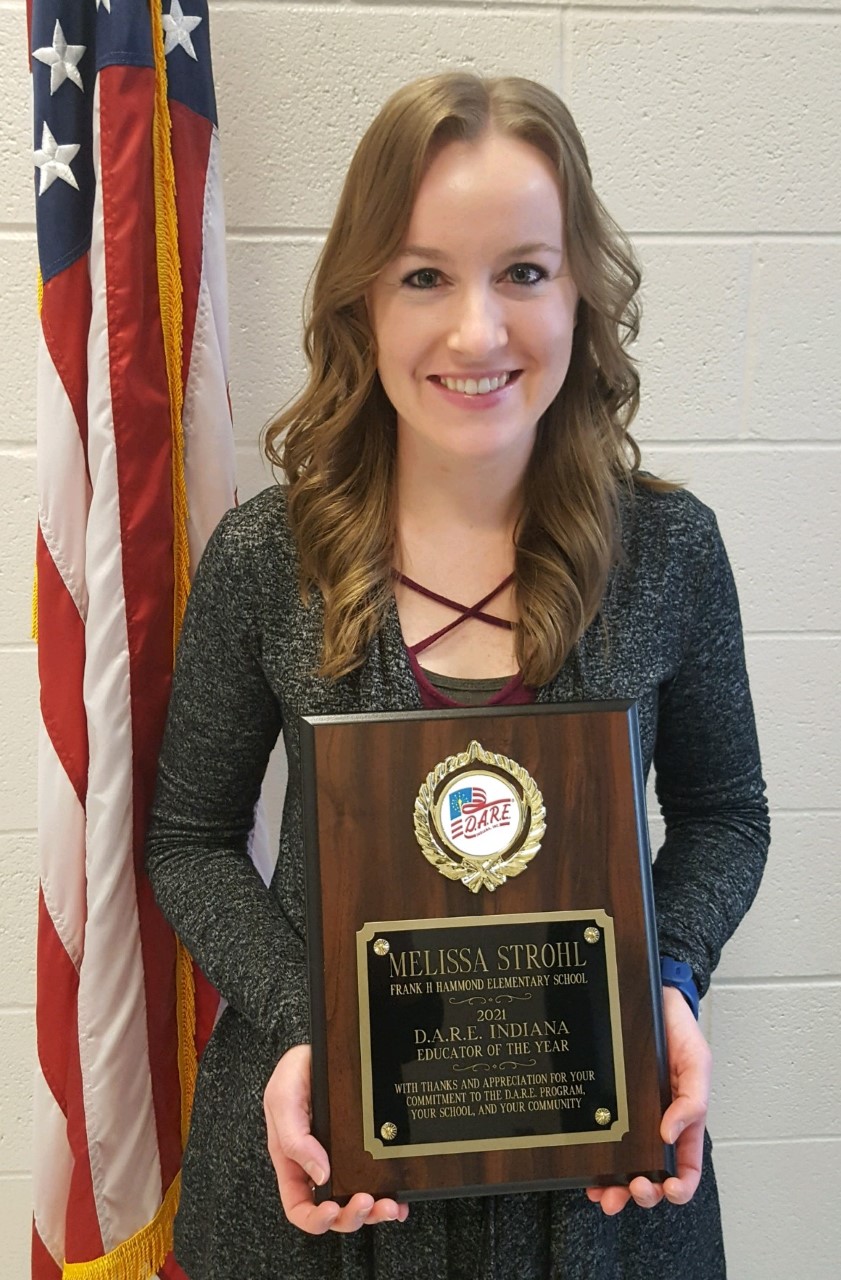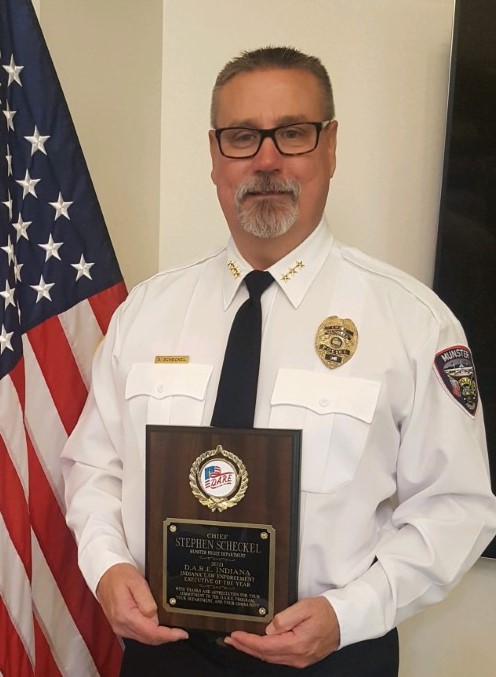 On Thursday, November 18, 2021, Drug Abuse Resistance Education (D.A.R.E.) Indiana held their annual Awards Ceremony at the Indiana Governor's Mansion in Indianapolis. During the ceremony, Frank Hammond Elementary School teacher Melissa Strohl was honored with the D.A.R.E. Indiana Educator of the Year Award and Munster Police Chief Stephen Scheckel was presented with the D.A.R.E. Indiana Law Enforcement Executive of the Year Award. The keynote speaker for the ceremony was Indiana Lieutenant Governor Suzanne Crouch.
Melissa Strohl teaches fifth grade at Frank Hammond Elementary School, is a D.A.R.E. graduate herself, and also graduated from Munster High School. During her time at Munster High School she was selected as a D.A.R.E. Role Model and also volunteered to help run activities during the police department's annual Snowflurry event. Through both activities she mentored younger students in a positive way and now as a teacher she continues to support the Snowflurry event and D.A.R.E. Program each year.
Chief Scheckel is a former D.A.R.E. Officer himself and consistently provides support for a variety of the police department's community policing programs such as D.A.R.E., the National Night Out Against Crime, and others.
Congratulations to this year's award recipients and thanks to them for their continued support of our drug prevention efforts in Munster. For more information about how you can help to support the Munster Police Department's D.A.R.E. Program, please call 219-836-6639.