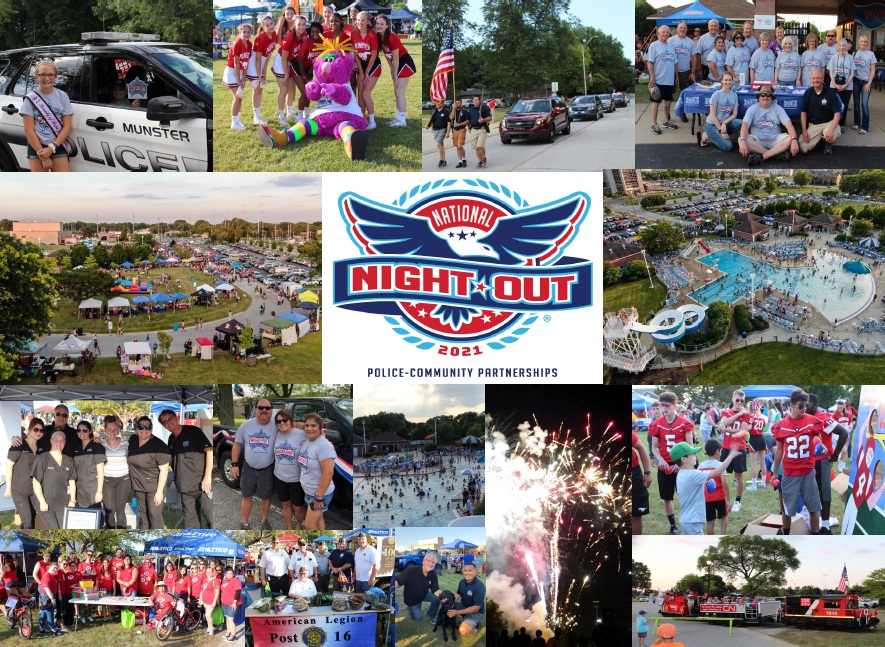 The Munster Police Department invites all Munster residents to participate in Munster's 26th Annual National Night Out Against Crime Celebration which will be held on Tuesday, August 3rd. Please read more below about this year's event: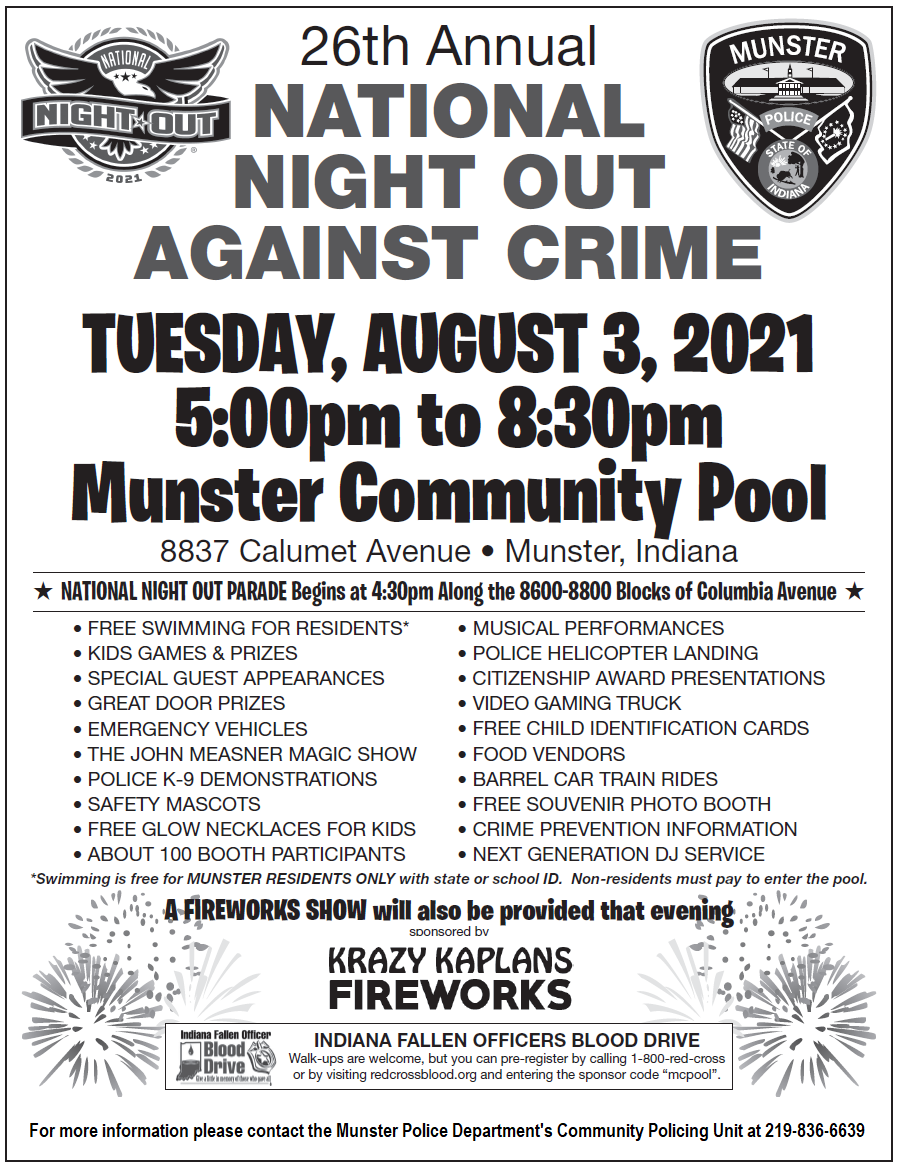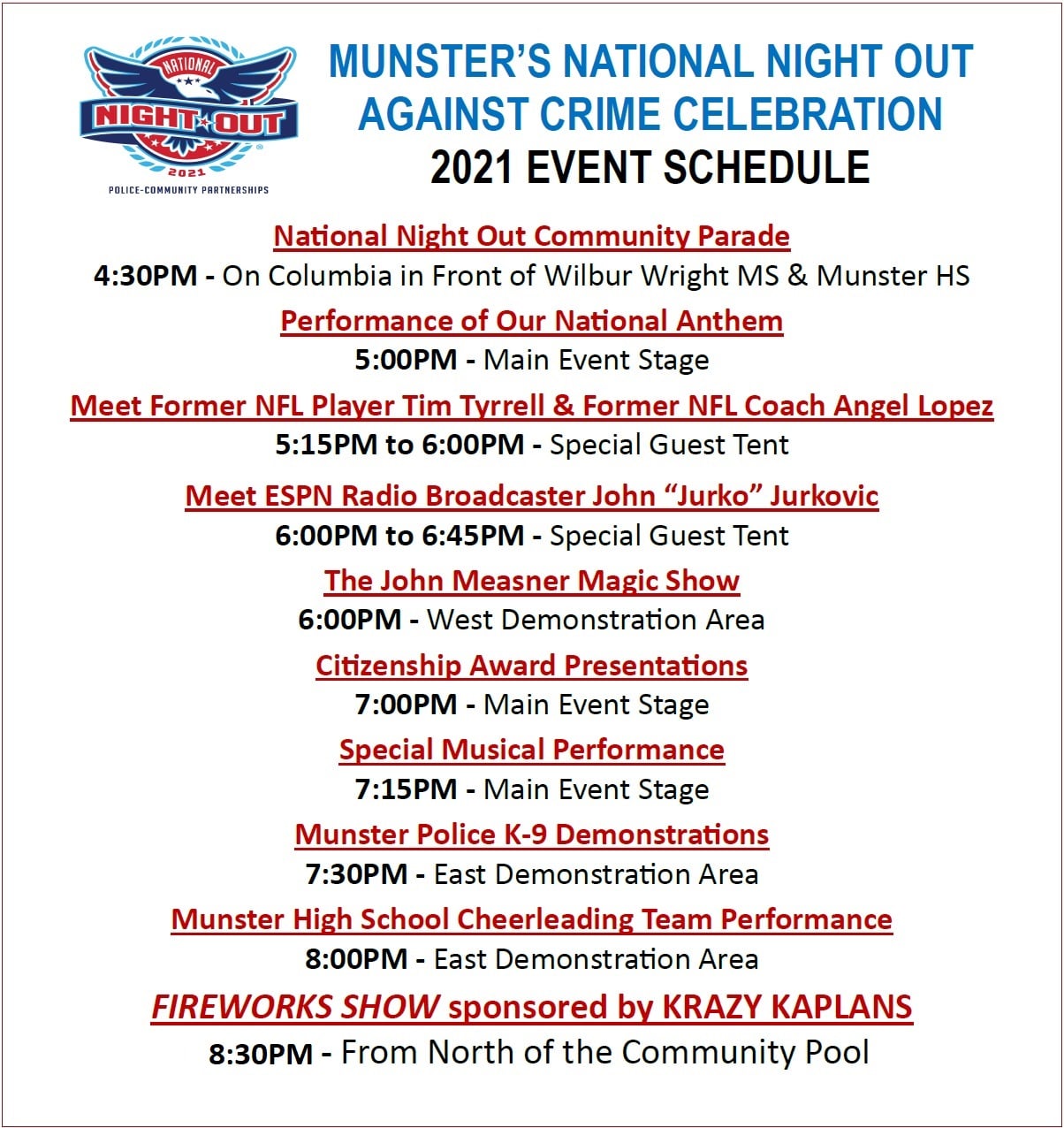 Please make sure to display your BLUE LIGHTS in between July 29th-August 3rd to show your support for positive police and community partnerships!
To access our Facebook event page, please click here. For access our website's event page, please click here. For more information, please contact Officer James Ghrist at 219-836-6639 or jghrist@munster.org.