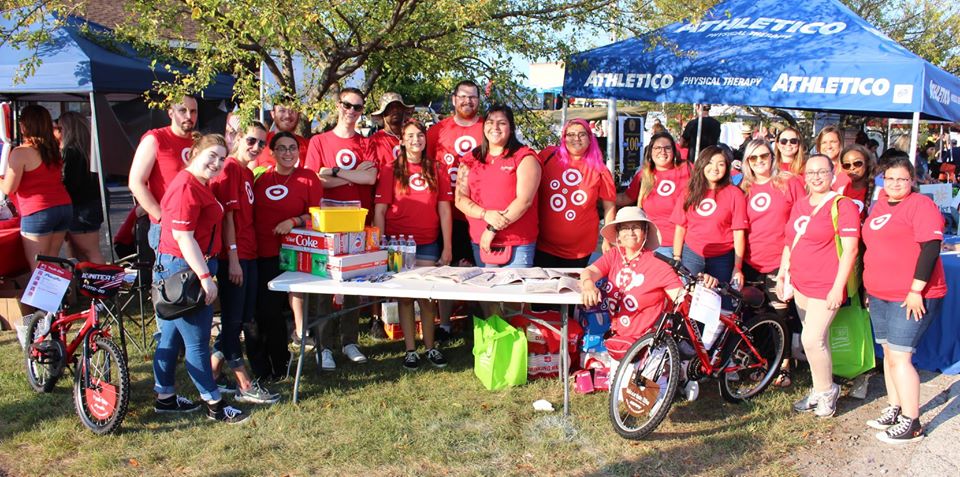 Target in Munster annually sets up a booth where they distribute free pop and water to volunteers and other booth participants and also provides several free raffles for event participants.
The Munster Police Department is now registering booth participants for Munster's 26th Annual National Night Out Against Crime Celebration which is tentatively scheduled to be held on Tuesday evening, August 3rd at the Munster Community Pool (8837 Calumet Avenue). The National Night Out is celebrated by hundreds of communities throughout the United States each August to promote positive police and community partnerships through a variety of both fun and educational activities for all ages.
Our police department is hoping to be able to hold an event similar to ones that were held during past years, however, we will be monitoring the health situation and will alter plans if necessary. In the meantime, we are recruiting booth participants for that evening who would like to interact with the public in a positive way.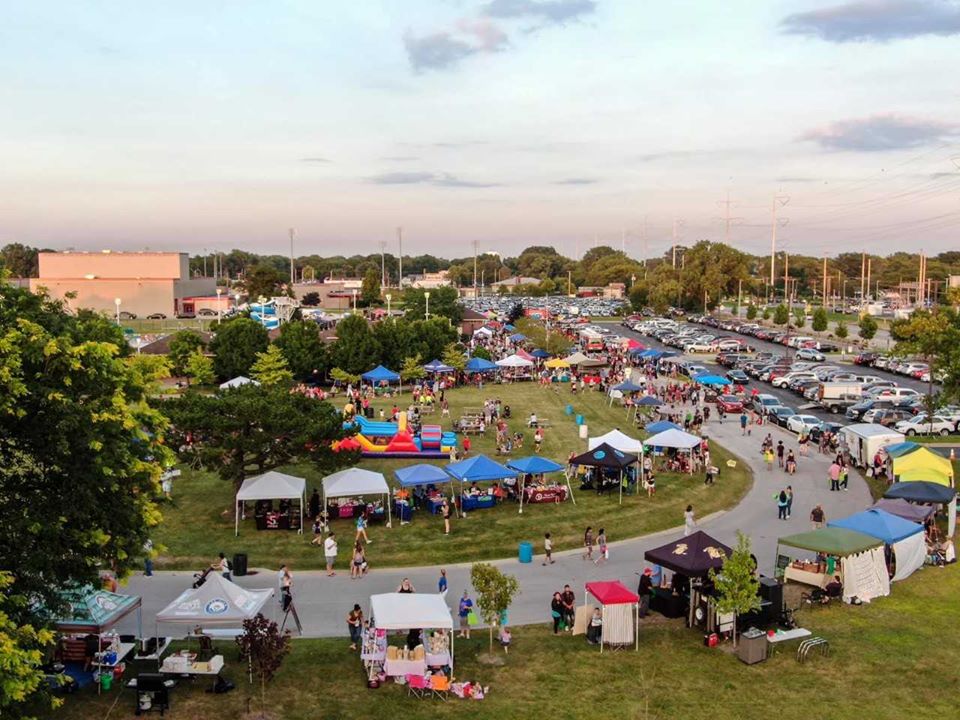 Over 120 booths participated in Munster's 2019 National Night Out Against Crime event at the Munster Community Pool
Over 120 booths participated in our 2019 event (last year's event content changed due to the health situation) and were able to pass out flyers, run games for kids, or give out prizes through their booth spaces. This is a great way for your organization to interact with the public in a positive way.
Booth spaces are FREE and are open ONLY to 1) Munster businesses, 2) Munster faith-based groups, 3) Munster-based community service organizations, 4) Munster Chamber of Commerce members, and 5) Munster school-based clubs or teams. Participants MUST RSVP by no later than July 1, 2021 (no late entries will be allowed to participate) by contacting Officer James Ghrist at 219-836-6639 or jghrist@munster.org.
We hope that many Munster businesses, school groups, faith-based groups, and community service organizations will be able to join us on the evening of August 3rd!
*Please note that booth participants are not listed as event sponsors. If you would like more information about event sponsorship opportunities, please call 219-836-6639.