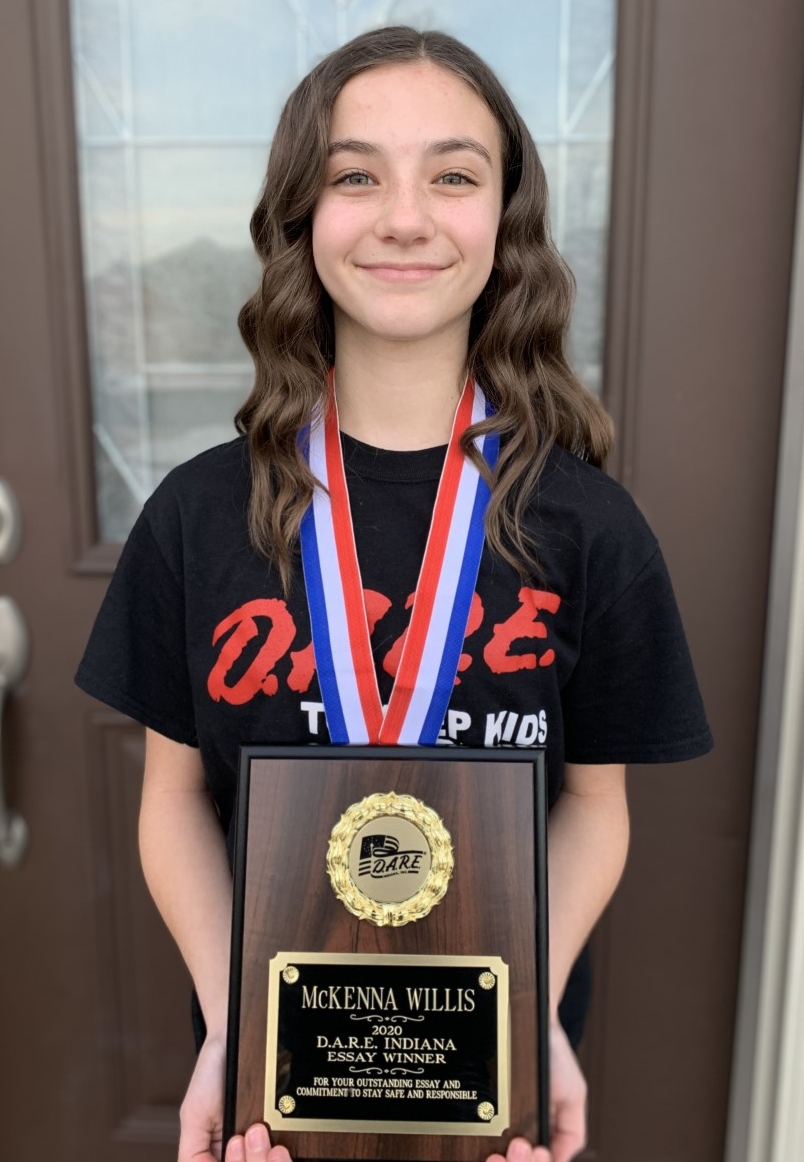 The Munster Police Department was recently notified that McKenna Willis, who was a fifth grade student last year at Eads Elementary School, would be honored with the 2020 Drug Abuse Resistance Education (D.A.R.E.) Indiana Essay of the Year Award.
Since 1988, every Munster fifth grade student who has participated in the police department's D.A.R.E. Program has written an essay about what they learned, their favorite parts of the program, and their commitment to stay drug-free.
Willis' essay was originally chosen as one of her school's D.A.R.E. essay winners upon her completion of the main D.A.R.E. curriculum last spring, and her essay was then chosen by the Munster Police Department to represent our town in the state-wide essay contest up against submissions sent in by D.A.R.E. officers from all over the state of Indiana (each D.A.R.E. officer is able to submit only one essay to the state-wide contest). Willis' essay was subsequently chosen as the Grand Prize Winner at the end of the year with prizes including a plaque and a $100 gift card from D.A.R.E. Indiana for her efforts.
Congratulations to McKenna Willis for receiving this great honor and thank you to the many sponsors and supporters of the Munster Police Department's D.A.R.E. Program for helping to keep this important safety program going strong in Munster for over 30 years!