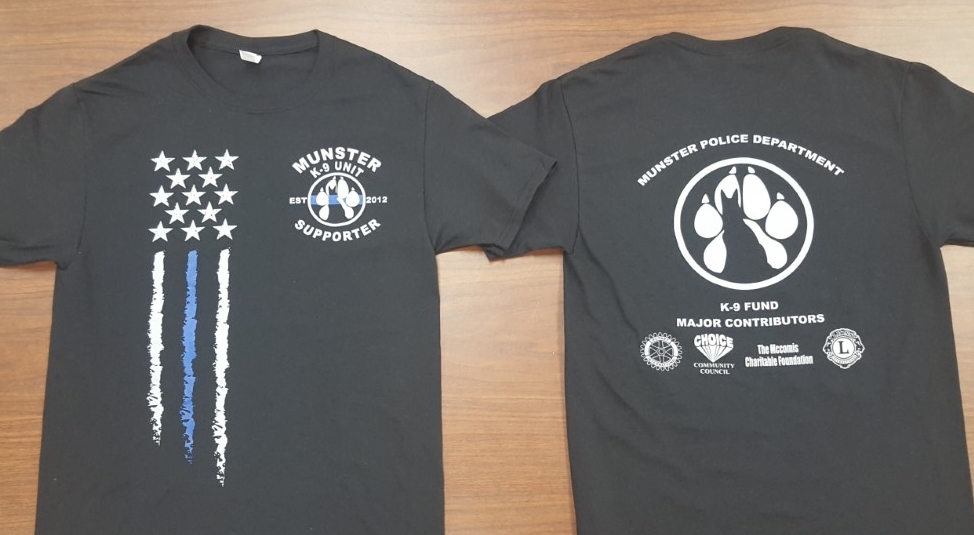 MUNSTER P.D. K-9 SUPPORTER T-SHIRTS
$25.00 EACH
The Munster Police Department's K-9 Unit is now selling t-shirts (available in adult sizes, S-3XL) as a fundraiser for $25.00 each. The t-shirts are pictured above (front and back). If you would like to purchase a t-shirt, please stop by the Records window, located inside the lobby of the Munster Police Department (1001 Ridge Road), during regular daytime business hours Monday through Friday. Please make checks payable to the Town of Munster (memo: K-9 Unit).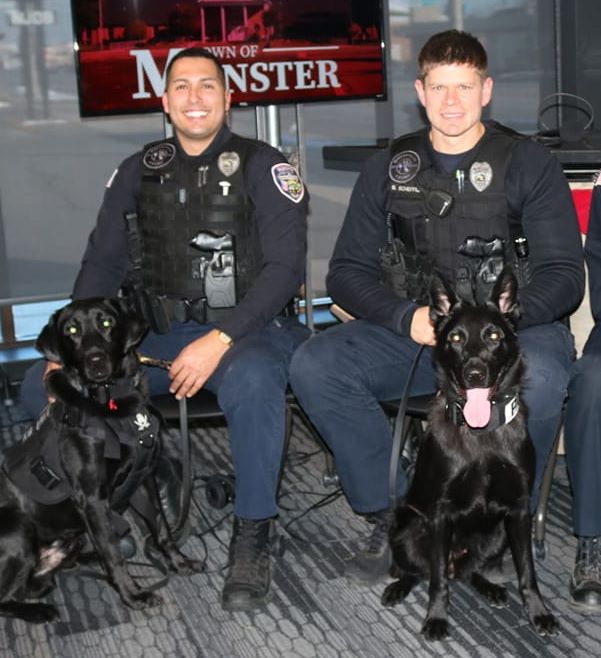 Officer Alex Reillo and K-9 Vader (left) & Officer Brett Scheffel and K-9 Lucy (right)
Proceeds from the sale of these t-shirts will fund supplies and equipment for the K-9 Unit which is pictured above. For more information about the Munster Police Department's K-9 Unit, please click here. For more information about this fundraiser, please contact K-9 Officer Alex Reillo at 219-836-6650 or areillo@munster.org. Thank you in advance for your support!