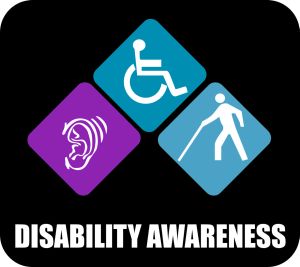 The Munster Police Department has initiated a new program in an effort to raise awareness for people with disabilities and other special needs. At times, public safety personnel are dispatched to a residence that is occupied by a person with special needs, or encounter such a person in the course of their patrol duties. In some cases, it could greatly aid both the responding personnel and the individual if pertinent information about that individual's disability was known.
If you have someone who resides with you who has been diagnosed with any type of mental, emotional, or physical disability, you are welcome to stop by the Munster Police Department to enroll them into this new awareness program. All that is needed is to complete a form that is available through our Records Division.
The enrollment form will provide space for you to note the disability or special need, as well as any additional instructions that might assist any public safety personnel such as police, fire, or emergency medical technicians who either encounter that individual on the street or who are responding to your residence. This information will be entered into our emergency services database (which is not public) and will create an "alert screen" to notify the dispatcher of the presence of an individual at your residence with special needs as the personnel respond. The dispatcher can then relay that important and helpful information to the responding police officer, firefighter, or emergency medical technician.
The Munster Police Department encourages Munster residents to participate in this program if you believe that it would be helpful to your family. Please note that the program is open to Munster residents of any age and that you must only complete an enrollment form. To pick-up a form, please stop by the Munster Police Department's Records window, located at 1001 Ridge Road, during regular daytime business hours, Monday through Friday. You can also download a form by clicking here.
If you have any questions about this program, please contact our Community Policing Unit at 219-836-6639 or our Records Division at 219-836-6650.