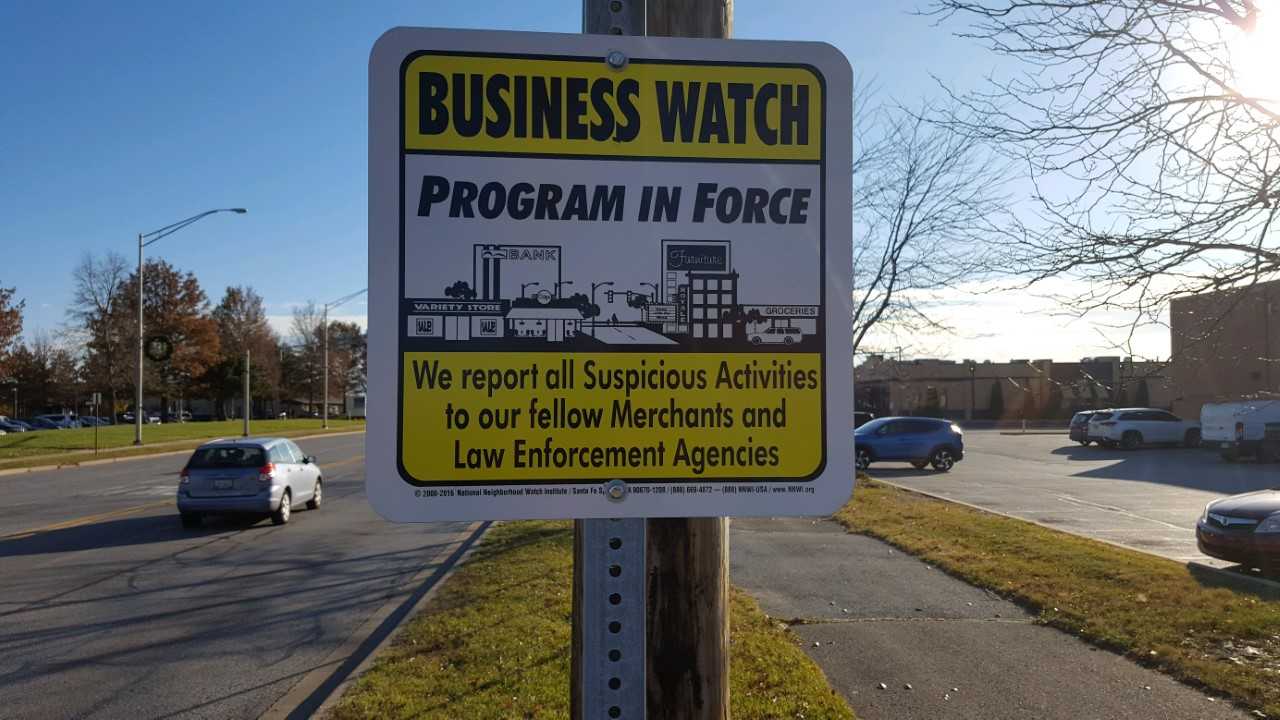 If your business or faith-based organization is interested in joining the Munster Business Crime Watch Program or if you would like more information, please complete the form below in its entirety. You can also contact our Community Oriented Policing Unit at 219-836-6639 for additional information.
The program has the following benefits:
Members will receive a window sticker for each entrance to their business and signage (as pictured above) is posted in areas where a number of businesses are participating in the program.

They will receive the Munster Business Crime Watch Weekly Report by email every Monday. The report contains announcements and news, police blotter items pertaining to the business community, prevention tips for the workplace, and opportunities for members to get involved with other community policing programs throughout the year.

Members are encouraged to set up a booth for FREE during the National Night Out Against Crime Celebration each August. This is an excellent way to interact with our community members in a fun and positive way and we usually have over 100 participating booths each year.
We look forward to hearing from you!
*
Denotes a required field