The Munster Neighborhood Crime Watch Program was implemented in April 2005 and has become a model for nearby communities looking to set up similar Crime Watch programs of their own. Our program keeps residents informed in regards to recent crime activity by way of the Munster Neighborhood Crime Watch Weekly Report and holds quarterly meetings in January, April, July, and October.
Displayed in the map below are the over 100 active Crime Watch groups that have formed all throughout Munster since the program's implementation in 2005. The blocks that are currently participating in the program are displayed in red.
If you would like more information on starting up a Crime Watch group in your area, or if you would like to join a group that has already been established please contact Officer James Ghrist, Crime Prevention Officer, at (219) 836-6639 or
jghrist@munster.org
.
For a listing of the active groups please click here.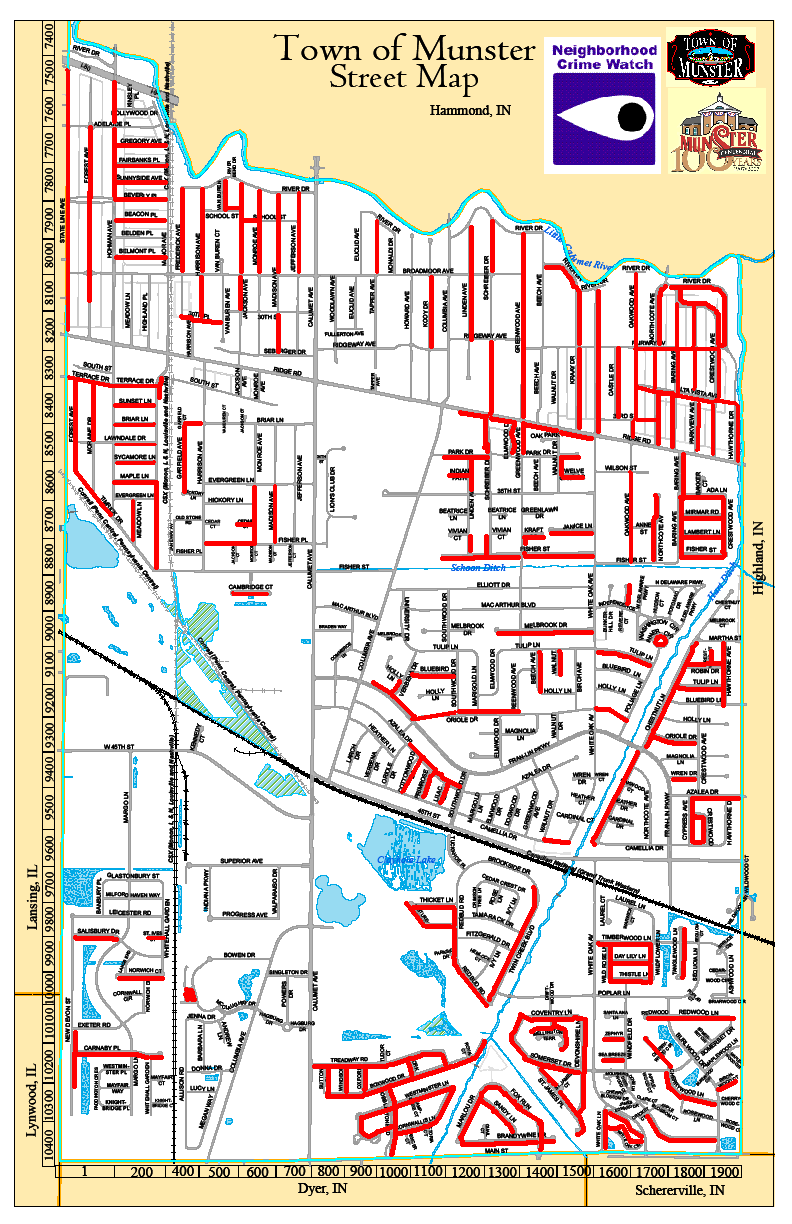 Map Current as of June 19, 2010